MyPoints Review
My Points Review: Is It Legit Or Not?
MyPoints is a well-known rewards site that was founded in 1996. It's one of the first cashback sites, and it's still going strong today.
It is now owned by Prodege, which is the same company that owns and runs Swagbucks which is one of the biggest and most popular GPT sites. So MyPoints is a safe site to join.
MyPoints is a rewards programme website where members may earn points by shopping online at thousands of stores, taking surveys, watching movies, and more. It's also a website with a variety of other ways to earn incentives for fantastic prizes. These points can be redeemed for prizes worth up to 40% of your total purchase price.
It's also a website that offers a variety of different opportunities to earn rewards, such as doing surveys, viewing videos, and more. Earn rewards for doing what you already do online with MyPoints!
MyPoints: How It Works

Payments and incentives

The simplest methods for earning points
My Points: How It Works
If you're wondering how MyPoints operate, read on. The solution is straightforward. To begin, signing up with MyPoints is completely free. To begin the registration process, simply enter your email address and preferred password on the website's home page. After you've finished your profile, you may start collecting points, which you can then swap for incentives.
You can earn points by participating in a variety of activities (mentioned below), but buying with one of MyPoints' 1,900 retail partners is the fastest way to earn points. Simply follow the link on the MyPoints website to the retailer's website. When you do this and make a purchase, points will be added to your MyPoints wallet automatically.
Because MyPoints is partnered with so many well-known online stores, it's worth checking this website every time you're preparing to shop online. If the online retailer you're planning to shop with is a MyPoints partner, you can earn points just by using your MyPoints account to navigate to the store's website. The number of points you get is usually proportional to the amount of money you spend with the shop. The majority of offers reward you as a percentage of your total spending (up to 40 percent).

Payments and incentives

Registration in a blink
MyPoints registration is simple and quick: simply click the join now button and fill out the needed information. Download the smartphone app for optimal convenience (available for iPhone only). When you initially download your MyPoints balance, don't forget to take advantage of the 100-point bonus.
Bonus for registering
New MyPoints members will receive a $5-10 welcome bonus just for signing up and conducting a few surveys. Simply by downloading the MyPoints mobile app, you'll receive 100 points.
You'll also get a $10 Visa gift card or a $10 Amazon voucher if you spend $20 with one of MyPoints' retail partners within 30 days of joining up.
Bonuses for referring others
Out of all the cashback websites, MyPoints provides one of the most substantial referral bonus programmes.
When someone joins through your referral link, you'll get 25 points.
When your referral makes a $20 or greater purchase within 30 days of signing up, you'll get 750 points.
As a thank you for recommending MyPoints to them, you'll receive 10% of all points earned by your recommendations for the rest of their lives.

Great Benefits
Take surveys, play games, watch videos, and other activities to earn points. You can use your points to get the following items:
Gift Cards demand a minimum of 700 points ($5). You can exchange your points for Walmart, Amazon, Barnes & Noble, JC Penny, and other gift cards. (Please keep in mind that not all gift cards are available in Canada.)
You can cash out your points by transferring them to your PayPal account.
Travel Miles: To your United MileagePlus account, add travel miles.

Benefits Of MyPoints Community
Quickly earn MyPoints!
Participants can earn points through a variety of methods, including shopping with MyPoints retail partners. You can earn more points by doing the following:
MyPoints Surveys: complete online surveys to earn extra points (up to 400). Make sure your profile is up to date and that you check the "survey zone" every day for new surveys. You'll also get points if you're disqualified from a survey.

Refer a Friend: Earn 25 points for referring a friend to the MyPoints programme, and much more when they spend money with MyPoints retail partners.

Choose from a dozen different MyPoints Games in which you can earn 5-10 points for playing. There are even games where you can win a lot of money, such as slot machines.

Printing coupons: each coupon you print and redeem earns you 10 points! You earn more money the more you print. Earn 25 Bonus Points by printing and redeeming 10-15 coupons in a month. Earn 50 Bonus Points if you print and redeem 16 or more coupons in a month.

For each video you watch, you will receive one point! Watch current and intriguing videos on anything from entertainment to health and wellbeing.

Read Email: Simply by clicking on your Bonus email, you will earn 5 points!

Local Deals: For purchases of Groupon and LivingSocial goods and vouchers, you can earn points per dollar spent.

Browser Extension: Use the MyPoints browser extension to get alerts and coupons for MyPoints partners so you don't lose out on shopping points.

MyPoints Search and Earn: To obtain a chance to earn free points, use the website's search function.

MyPoints mobile app: If you download the MyPoints app on your mobile device, you will receive 100 points.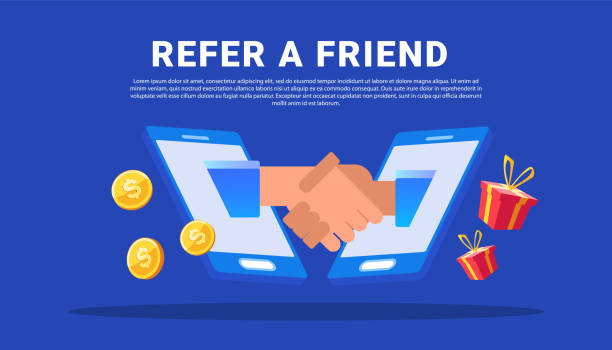 Spend $20 and get $10 back in rewards.
MyPoints provides consumers with a large selection of buying options as well as a welcome bonus for new members. Spend $20 or more and receive a $10 bonus (equal to 1,750 points) in your account! Please keep in mind that this deal is only valid for the first 30 days of membership. Check out MyPoints for a wide range of products and services. Local bargains (Groupon), items, and even a travel section are all available. The best part is that you'll get additional points for every purchase you make!
Is MyPoints Genuine?
MyPoints was founded in 1996 and now boasts over ten million subscribers. Over 235 million dollars in cash and gift cards have been redeemed by these members! MyPoints is not a scam and is legitimate, as evidenced by its 20+ year existence, millions of subscribers, and millions of dollars in payments. However, success with the programme varies from person to person, as it does with any programme.
Only residents of the United States and Canada are eligible.