Mysurvey Review
MySurvey Review
Do you want to get money by taking online surveys?
This is what MySurvey claims to be able to provide.
Is MySurvey, however, legitimate and a good method to earn some additional cash, or is it a survey scam that is a waste of time?
In this MySurvey review, you'll learn everything there is to know about this survey panel, so you can decide for yourself whether it's worth your time.
Important Update – MySurvey is Merged!
MySurvey has shut down — or, to be more precise, it has merged with another site, and a new site called LifePoints Panel has taken its place.
So, if you're looking for a site that's similar to MySurvey but has been upgraded, click the LifePoints link above. You may also look into MySurvey alternatives in your country by clicking on the following link:
Click To See MySurvey Alternatives In Your Country >>>

MySurvey is an online survey community where participants may have a say in the future of products and services they use on a daily basis. To date, they've given out over $32 million USD in prizes all throughout the world! WPP, one of the world's largest communications services companies, owns both MySurvey and Lightspeed. Since 1946, MySurvey has been gathering American opinions as National Family Opinion, NFO, and TNS. Register on your PC or download the mobile app from Google Play or the App Store to become a member and share your unique perspectives and experiences.
MUST-READ - 10 Best legitimate paid survey sites you will need in 2022
Mode Of Payments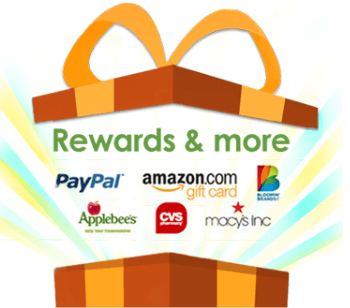 Getting Your Points Redeemed
The value of 1,000 points is equal to $10 USD. To start redeeming your prizes, you'll need at least 1,000 points. In most circumstances, points are awarded immediately the survey is completed, however in rare cases, points are awarded after the survey has closed (which could take up to 3 months).
Types of Rewards and Their Values
My Survey provides a wide range of incentive possibilities, including:
You can cash out your points for a PayPal payout. One thousand points equals a $10 PayPal payment.

You can use your points to get an e-voucher from a selection of businesses. Amazon, Boston Pizza, Aldo, Macy's, Payless Shoes, Olive Garden, and many others (1,000 points = $10 gift card) are among them.

You can redeem your points for financial donations to a selection of charity. (1,000 points Equal $10 donation to charity)

You can redeem your points for items such as tiny electronics, jewellery, small kitchen equipment, and more. There are a plethora of possibilities from which to choose. The number of points awarded varies depending on the item.
MUST-READ - 10 Best legitimate paid survey sites you will need in 2022
Final Verdict
MySurvey contains both positive and negative aspects. So, to gain a clearer picture, let's summarise the benefits and drawbacks.
Pros

Joining is completely free.
Options for a good reward
Localized versions are available.
Appropriate remuneration for the time spent
Cons

In some countries, there are only a few options.
Now this website is being merged
In general, MySurvey is a legitimate survey site that can help you earn money. It is simple to use and available in the local language in the nations where it is offered.
However, it is not the site with the greatest number of options. It can be a nice panel to join if you are aware of this and use it in conjunction with other survey sites.
Want To Join My Surveys ?
As noted at the beginning of this review, MySurvey has closed and is no longer available for participation. Instead, can join up its alternative which is much better than it may have been.
ALSO, READ OUR RECENT ARTICLES:-
How To Make Money From Facebook (Earn a Passive Income)
Data Entry Clerk Jobs (Earn up to $17 per hour)
8 Best Ways to Exchange Coins for Cash (Boost Your Savings)