Freebies For Mom
FREEBIES FOR MOMS: Save Your Cosmetics & Other Stuff Expense
Do you know you can get freebies for your mom? There are various online freebies websites but only a few are really offering freebies. In this article, we will discuss the best legitimate websites that provide free stuff like beauty products, clothes, household goods, cash rebates, baby stuff, medicines, and many other kinds of stuff. Our lifestyle is becoming more expensive day by day.
The cost of housing rents, grocery prices, utility bills, and other stuff is rising continuously. With the help of these freebies websites, you can get free samples, discount coupons, cashback, and other online deals.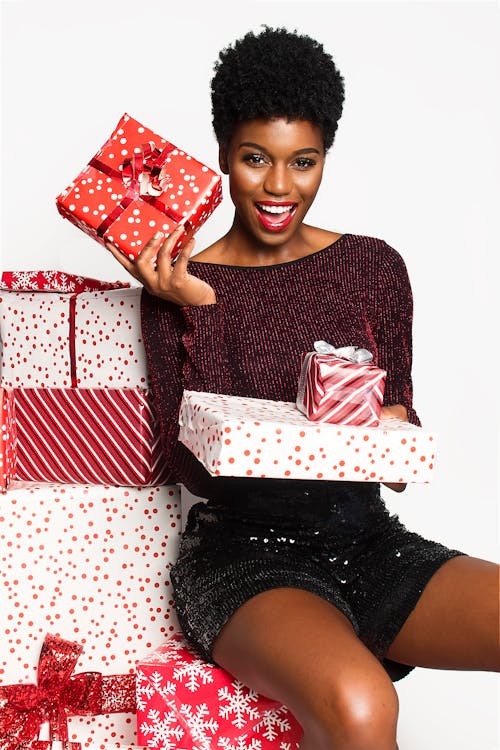 Everyone likes the chance to get free stuff. Low-income families are always seeking deals. Getting free stuff whether online or in a retail store is not an easy task. There are also various scammers are there. I have selected some best legitimate website that offers freebies for moms.
These freebies are also used by other members of the family. You don't have to pay any sign-up fees for joining. All websites are free to join.
There are various online offers for free stuff for moms, but how do you know which ones are legit? How do you avoid fraud or scams? Check out this list to grab freebies for moms:-
Also Read
Top Money Making Apps for Earning Passive Income
1.Freebies4Mom

This website is especially for freebies for moms. The freebies here will be more organized towards motherhood, and women's interests. You will see options for Beauty, DIY, Family, and Recipes under the 4Mom drop-down. Under the beauty category, the website lists a wide collection of free stuff and beauty giveaways.
This website also helps how to go through all of the steps to get freebies for moms.
2.Cinchbucks

Cinchbucks is one of the best sites for moms. Here, moms can not only get free gifts but also make a good amount of cash here. You have to take small surveys in order to get points (CBS). After collecting these points, you can redeem them with a wide range of gift cards like Amazon, Walmart, eBay, etc.
There are various interesting ways to get free points like watching videos, playing games, etc. You can get amazing cashback on your shopping with popular retailers, discover deals and make passive income by joining their lifetime referral program. Thousands of moms already get freebies from it.

3.FreeStuff.com

FreeStuff.com is one of the freebies websites which offers you access to free stuff of household items ranging from beverages to moisturizers. You can check out new brand samples and save money on many stuff.
On Free Stuff, you'll get freebies for beauty products, babies, cards, calendars, medical equipment, food and drink, cell phones, and more. You'll also get entry forms for sweepstakes and giveaways for different items.
4.Craigslist.org
Craigslist is one of the popular websites. You will get different types of brand deals and free stuff here. It has the concept of recycling. Many people are no more interested in the stuff so they give it free to others.
The owners prefer to give them to the people who need it. for free. You can find baby stuff, appliances, furniture, etc. So, on Craigslist, you can get such stuff for free.
5.FreeSamples.org
As the name suggests, the site FreeSamples gives you freebies of different household items. You will also get coupons for different products and local restaurants apart from freebies of household items. It offers:-
Baby Samples
Beauty Samples
Food Samples
Health Samples
Household Samples
Misc Samples
Pet Samples
This site is genuinely sent free samples to your doorstep. Always keep yourself updated with the deals which generally come every day.
Also Read
Six Things we need to know about multitasking & Memory
6.The Freecycle Network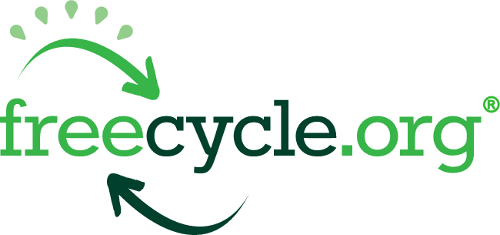 The Freecycle Network is made up of 5,311 groups with 9,274,979 members around the world. It is committed to allowing members to get and give stuff for free in order to put items to their most productive use and keep usable items out of landfills.
Membership of the freecycle network is free. This is a nonprofit website that describes itself as a "grassroots movement,". It is like a local volunteer moderator that helps manage network activity to keep exchanges safe and posts perfectly.
7. 2000 Freebies
2000 Freebies offers a wide range of freebies. You can find free samples from a wide range of categories. This includes beauty freebies, home freebies, baby coupons, beverage coupons, health coupons, medicines, kid freebies, drug coupons, software, and lots more stuff. The site lets you earn reward points and gifts. It also offers trial deals via RefundSweepers.com.
You can also avail free eBooks and various health offers with a try and buy option. 2000 Freebies also offers a number of free beverages and special deals. Those moms who are looking for free software and antivirus for their pc/ laptop can also get it from this site. It offers various antivirus coupons of the antivirus programs and software.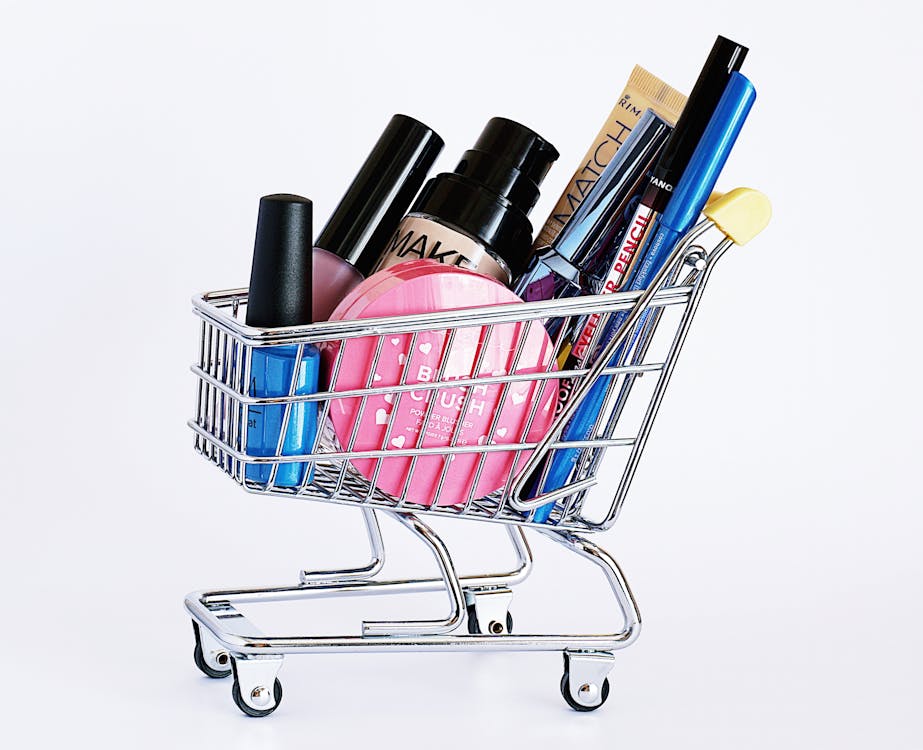 8.YerdleRecommerce
Yerdle is also working on the concept of Craigslist.org. It is a little different from other freebies sites. They call a people-powered place to their website.
There is various stuff which we don't need in our day-to-day life. We throw away that stuff. Instead of throwing that stuff, you can give it to others who really want it. You will not get the money in return for it.
However, you will get some credits in return which you can use in purchasing other things from the same site. Thus, moms will end up saving a lot of money by exchanging useless stuff from each other.
9.Swagbucks

Swagbucks is one of the simplest ways to get free stuff for moms online. With Swagbucks, you can collect points by searching online, shopping, watching videos, taking surveys, and more.
You can also get free gift cards to various famous stores such as Amazon, Walmart, Target, and more. You can also redeem your points into PayPal cash. Even your kids (13+) can also join Swagbucks.
10. WomenFreebies
WomenFreebies is one of the best websites for freebies for moms & ladies. As the name suggests, it has a wide range of free stuff for women.
You can get anything from feminine products, hair, makeup, perfume samples, baby stuff, books, and more.
Recent samples of:
Replens Moisturizer For Women
Rag & Bone fragrance
Pantene Pro-V Daily Moisture Renewal Foam Conditioner
Dior Poison Girl Fragrance
Cuvee Beauty Shampoo and Conditioner
Chamos Honey Face Mask Sheets
They also run regular freebie contests from various brands. You can also win exciting products by joining these contests.
11.BzzAgent
BzzAgent is one of the easiest ways to get freebies for moms. You have to take a survey about your interest while sign-up. And then you can get started. Different brands send you a free sample to try out and provide feedback. If you are a social media lover then, it is the best site for you.
BzzAgent wants you to share your reviews and feedback online. You can get various beauty products from brands like L'oreal and Rimmel. They send freebies to try the products and share your feedback on your Insta!. Many influencer moms are already using BzzAgent to share beauty product reviews online.
11. Freebies.com

Freebies.com is a site that emphasizes not only free samples but giveaways for people who want to join as members too. It also offers information on coupons, sweepstakes, savings, and hosts regular giveaways.
You'll have an opportunity to earn points too by performing different activities. Here are a few activities by which you earn points:-
Participating in various polls
Referring to others to join the site
Responding to trivia questions
Responding to random riddles correctly
Taking benefit of sponsored offers
If you earn 50 points in a month then you will get guaranteed a prize. If you are in their top 10, then you will get a $25 gift card. They also give out other prizes too. You will also find various delicious recipes link here.
Also Read
Proven 40 best ways to make easy money online
12.Influenster
Influenster is really the best site for freebies for moms. You can get a full-sized VoxBox from Influenster. Also, you can get beauty products from these leading brands L'Oréal, Maybelline, BECCA Cosmetics, and Kat Von D, and food companies such as Hershey's, Pure Leaf, Sour Patch, and Hellman's.
You can find millions of reviews of different products by their 5 million over the community. They have also an Influenster app, you can download it from your app store.
13.Mr. Free Stuff
Mr. Free Stuff is a really cool website that offers great new deals and offers, and a handpicked of items and rewards for moms and others. It is a free resource to get free stuff and complementary goods that you ever desired.
You don't have to pay a single penny for anything. Mr. Free Stuff also offers birthday freebies, grocery coupons so that you can get the everyday items at less cost. You can also get free subscriptions to some popular magazines for free here. Make sure to subscribe to their newsletter to get free weekly stuff in your mailbox.
14.Just Free Stuff
Just Free Stuff is a complete site offering various deals and free samples. It offers various freebies of beauty, baby and pet samples, etc. They also help you to get free samples of clothes, eBooks, educational products, games, and many more.
The site also offers a free CD's section where you find various kinds of CD's. You can also get info about new coupons and contests. You can also take part in various contests to win exciting prizes.
15.PINCHme
PINCHme is a new freebie website. It is only for US residents. In order to get freebies, you have to become a pincher which means you have to sign-up with the necessary details. You can add several new samples to your cart every Tuesday. They don't charge any shipping fee or subscription fee. All stuff is free here. After getting your freebie, they ask a few questions regarding your opinions on the product.
They have various kinds of free samples, from beauty to food products, to omega 3 capsules. Only you have to keep in mind that samples are grasped up very quickly. You have to be very quick to get these samples. I have one tip for you, just check out their website on early Tuesday mornings!
16.Smiley360
Smiley360 is also like PINCHme. You will get free full-sized boxes of samples and products. They send you free products from hundreds of brands.
Instead of getting free samples and products, you'll have to share your views and opinions on your social media platforms. You have also answered a few questions regarding the products. They also send surveys to get free boxes of sample gifts. You will get freebies according to your profile. So, Be sure to update your profile completely.
17. I Love Free Things
It is one of the popular freebie websites. It has been featured by Fox and ABC TV. There is a beauty section, where you find a variety of beauty creams, moisturizers, face wash, etc.
Apart from it, you will also get a huge variety of free stuff by mail including a free People magazine subscription and free Rachel Ray pet food. You have to also visit numerous third-party ads to find the on-site freebies.
18. Hey, It's Free
As the name suggests, it provides free samples to its members free. It is a well-known and best freebie website. One thing which I like most about it is that you can only find genuine freebie products. They don't list any spam and junk website. You will get really the best freebies here. They regularly update their site by listing amazing freebies and samples.
You can also find Birthday freebies free magazine subscriptions, etc. It's free to get your free samples, only you have to sign-up with the site by sharing your name and mailing address.
19. Freaky Freddies
This is another freebie site that added free stuff daily. Their slogan is very catchy "If it ain't free it's not for me". There is a wide range of freebies listed here like beauty freebies, cloth freebies, family freebies, and many more. They have a special feminine freebies section for moms.
There are tons of sections to browse through, and if you're looking for something specific then you can search it through the search option.
After signing up, you are registered for a daily newsletter that will let you know about new freebies and offers. Those moms who are searching for freebies can get Free Cosmetic Samples, Makeup Kits, and Makeup Sample Boxes.
20. I Crave Freebies
This site offers a large variety in many different categories, including Beauty, Clothing, Home & Garden, Kids, and CD/DVD. They have also coupons and earn $$$ section where you find various coupons and survey sites.
You can subscribe to their free newsletter to know immediately about new freebies or samples available. It will help you to get the freebies and offers first.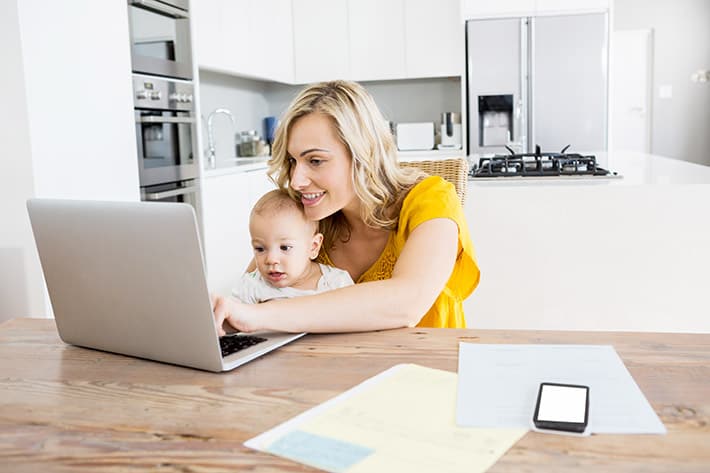 Final Notes:-
After reading this article, you can now get a lot of freebies for your mom. Others can also get various free samples and offers from these above websites. These freebies websites are the best and free to use. Few websites may charge you shipping fees, but most of the above sites don't charge a single penny. I also want to share a few tips for you:-
Read product information carefully before using new stuff
Make sure to check its expiry date
Always apply a little portion of any cosmetic cream while using the first time
Always subscribe to the newsletter to get new stuff and offers daily
Share your product reviews on social media platforms which helps others to pick the best products
I hope this article is helpful to you. If this article is helpful to you then please share it with your friends and families.
Please, Let me know your opinions and experiences below with this article. I would love to hear from you. And don't forget to bookmark this page for getting interesting articles. Have a good day!
If you do happen to still have any further questions or comments though that you feel I haven't covered then don't hesitate to leave them below. As always I'll do my best to answer your queries as soon as possible.
CHECKOUT:- PEOPLE'S CHOICE 2022-TOP-RATED SURVEY PANEL
ALSO, READ OUR RECENT ARTICLES:-
Get Free Amazon Gift Cards
Tops Ways To Make Online Money Quickly
How To Make Money From Facebook (Earn a Passive Income)