Best Food Delivery Apps
10 Best Food Delivery Apps: Get Your First Meal Free
Getting food delivered directly to your doorstep anytime is more accessible than ever. Thanks to all food delivery apps now a days.
With the huge development of technology, people rely on mobile apps for all their work. From paying any bills to ordering groceries. Everything can be ordered with the help of various mobile apps.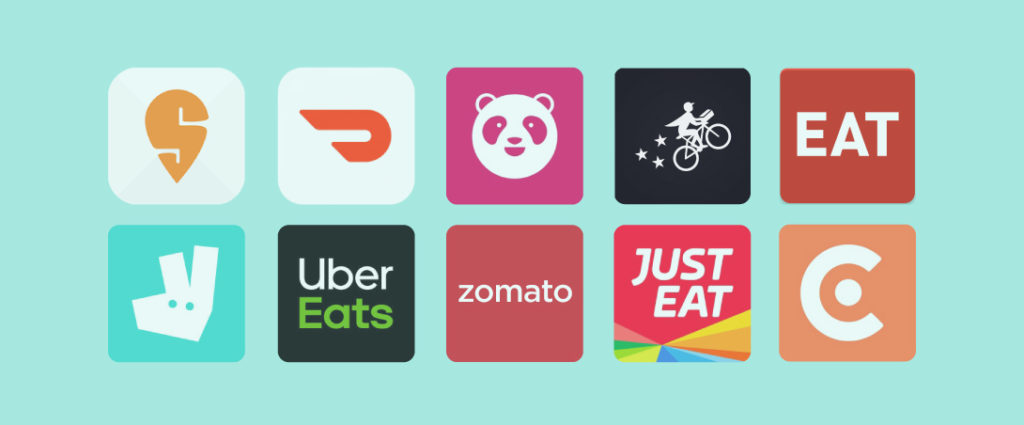 A huge urban people, given the speed of life, don't get the time to cook meals at home. Consequently, they look for alternatives in the best possible way. That's why food delivery apps play a vital role in our lives.
Not only the customers but the restaurants too benefit from these food delivery apps. So, food ordering and delivery are going to be an unbelievable change in the food industry.
Why Are Food Delivery Apps So Successful?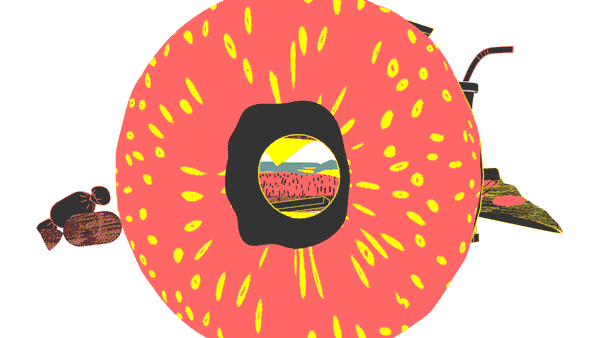 Here are a few reasons that make food delivery apps so successful:
Amazing offers & deals
The easily accessible menu within the app.
Both ordering options – delivery or takeaway.
Real-time in-app delivery tracking
Location-based services
Now, here are the best food delivery apps across the globe:-
Also Read
Proven 40 best ways to make easy money online
1.UBEREATS

If you trust Uber to drive you safely around the city, maybe you'll trust them to deliver your good quality meals. UberEats is operational in more than 1000+ major cities in different countries around the globe. The app offers users to choose their favorite food from local restaurants and deliver food to their doorstep in the shortest possible time.
You can track your delivery and know the expected delivery time within the app. You can also do cashless transactions. It is one of the best food delivery apps in the world, serving in the United States, Brazil, Japan, Mexico, and India.
Fee: $5 per delivery
Available on: iOS / Android

2. Seamless

Seamless is the most aptly named mobile app. They have recently completed their successful 20 years. The app offers menus from thousands of restaurants and exclusive in-app discounts. It is a simple way to order food for delivery or takeout from different places and menus in your region.
You can even get discounts and offers at some of your favorite restaurants.
It enables you to take out or doorstep delivery and stay updated on orders with real-time tracking. Seamless is also offers its eGift cards for any occasion. You can pay with Android Pay, PayPal, credit/debit cards.
Fee: No fee to use the app
Available on: iOS / Android

Also Read
Top Money Making Apps for Earning Passive Income
3.GRUBHUB

GrubHub is giving free $10 off in its first order which helps you to get your first meal free. It is operating with more than 30,000 restaurants in more than 800 U.S. cities. They will always make sure to satisfy their consumers.GrubHub has offices in Chicago, New York, and London.
The GrubHub app was launched in 2004, which enabled the company to set up a partnership with several restaurants. All the orders are handled by the company's 24/7 service teams. You have simply entered your location and Grubhub will show you all of the restaurants in your area.
It is the best food delivery app for your desired food. You can also browse your favorite meal through your various local restaurants. You have a choice of the filter as per working hours, customer feedback, coupons, discounts, and so on. And you can even save your order items to your top picks for future orders as well.
Fee: No fee to use the app
Available on: iOS / Android

4.DoorDash

DoorDash is one of the best-established food delivery apps. It operates in over 300 cities in 32 markets. The app offers excellent services in Canadian cities including Toronto, Calgary, Edmonton, Vancouver. You can also use it in U.S. cities including New York, Chicago, Atlanta, Seattle, Boston.
It does offer some unique features, such as its "DoorDash Delight" scoring system. The "Delight Score" uses determinants such as food quality, restaurant popularity, delivery time, and customer satisfaction in order to suggest the best restaurants in your locality.
It not only concentrates on food quality but also on how the restaurants serve well. Doordash aims at total customer satisfaction.
Fee: Fees vary for each restaurant
Available on: iOS / Android

5.POSTMATES

Postmates delivery app is accessible in more than 90 cities throughout the U.S. This app is pretty different from other food delivery apps. You can get a lot more than just food. Postmates is a delivery service that will pick up anything even alcohol from anywhere and deliver it to your doorstep.
When someone places an order for food, the food valet gets the alert and move towards the restaurant to pick up the food parcel. Then, they'll pick and deliver the ordered food quickly to the consumer's doorstep.
Fee: The delivery fee is between $0.99–$9.99
Available on: iOS / Android

6.DELIVERY.COM

Delivery.com is another delivery service that goes beyond food delivery. You can get your lunch, groceries, a wine bottle, or even laundry with this amazing app. It is similar to Grubhub and Seamless. Delivery.com doesn't charge you a fee to use its services. Rather, the company earns its money by getting a small percentage of your pre-trip subtotal.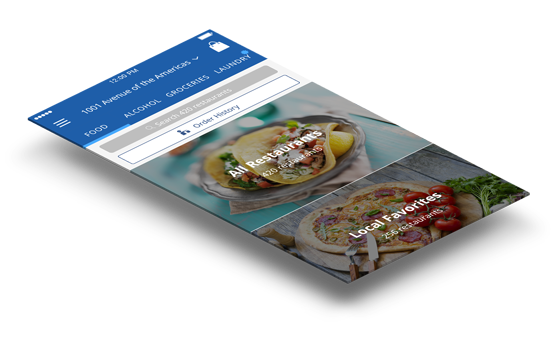 Customers can make their orders online or download the mobile app for iOS or Android. To use its service, the customer should enter their address to find their favorite restaurants. It is easy to use and one of the best food delivery apps.
You can also earn delivery points here. Delivery.com accepts PayPal, Apple Pay, Visa & Mastercard, or cash for payment. You have the choice to give a tip at checking out.
Fee: The delivery fee is between $0.99–$9.99
Available on: iOS / Android

7. Just Eat

Just Eat was founded in Europe (2001). It's a search engine for all the local restaurants that deliver food. The company operates with more than 82,000 restaurants and makes profits from charging a fee from them.
Just Eat has served more than 21.5M customers in 2017 worldwide. You can order from the global-spanning range of cuisines and filter results by name, review score, distance, special offers, cuisine type, etc. Here, you can pay either via card or cash on delivery.
Fee: The delivery fee is between $0.99–$9.99
Available on: iOS / Android

Also Read
I highly recommend you pick the top survey sites for 2022
I highly recommend you pick the top survey sites in the USA and UK
8.FoodPanda

FoodPanda is a great online food ordering app. Since 2017, it has been operational in 50 countries. Its headquartered in Berlin, Germany, and started service in 2012. The company has partnered with 40,000 local restaurants in various cities to deliver food on time.
The reason behind the popularity of FoodPanda is that it has a huge database of restaurants from different cities. You can choose the widest variety of cuisines such as Mexican, Chinese, Thai, Continental, etc.
It offers various restaurant deals and rebates to its users. You can also track your food parcel live. The app accepts credit, debit, and cash on delivery payment methods.
Fee: As per the order
Available on: iOS / Android

9.Deliveroo

Deliveroo is the most popular food delivery app across Europe. It is a London-based food delivery startup that works across 200 cities. It allows consumers to order food from restaurant outlets. Customers are charged as per their order, whereas restaurants pay a commission.
From burgers, pizza to sushi, Indian, you get almost every cuisine food within this app. It delivers food parcels very quickly and also offers various coupons deals to engage its users. deliveroo allow fruit basket and snack deliveries and also offers catering services for corporate events.
You can get the best discount offers by sharing your refer code with your friends and families. It is available in countries like France, Spain, Germany, Ireland, Netherlands, Italy, Singapore, Dubai, the UK, and many more.
Fee: As per the order
Available on: iOS / Android

10.Caviar

Caviar is one of the best food delivery apps which lets you order menu items from a wide variety of restaurants, quickly and efficiently. It is available in 28 major cities like Manhattan, Boston, Los Angeles, etc.
You have to enter your personal details & location in order to get your food from restaurants near you. Its app is simple and beautifully designed. You can pick up your order to avoid delivery charges or get it to your doorstep.
You can browse all Trending, New, Healthy dishes here. Browse the exact dishes photo so you know precisely what to expect from your dish.
You'll get live updates about your delivery if you enable push notifications. Also, you can track the real-time location of your food parcel. It is easy to order and is one of the best food delivery apps.
Fee: As per the order
Available on: iOS / Android

CHECKOUT:- PEOPLE'S CHOICE 2022-TOP RATED SURVEY PANEL
Final Note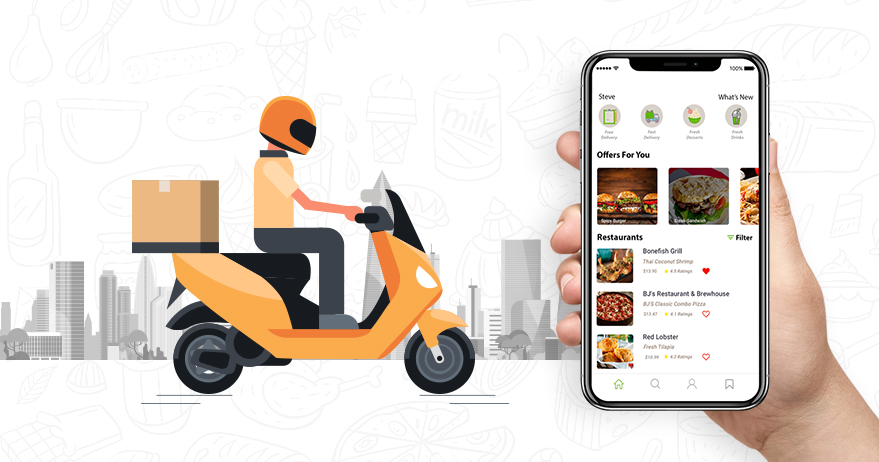 Thanks for reading and probably you find the best food delivery app for you that fulfills your needs and satisfies your cravings. You can download iOS and Android apps by just visiting the website. Here are some quick tips for you to get the most from the food delivery app.
Some tips
Order healthy meals instead of junk foods
Always apply offer codes to save your money
Give cooking instructions, if you are ill
Check restaurants ratings and reviews
Please, Let me know your opinions and experiences below with this article. I would love to hear from you. And don't forget to bookmark this page for getting more interesting articles. Have a good day!
If you do happen to still have any further questions or comments though that you feel I haven't covered then don't hesitate to leave them below & as always I'll do my best to answer your queries as soon as possible.
MUST-READ: CINCH DOLLARS REVIEW
ALSO, READ OUR RECENT ARTICLES:-
SignUp For Cinchbucks Now & Start Referring
Paid Surveys Tips & Tricks
8 Best Ways to Exchange Coins for Cash (Boost Your Savings)