SurveyTime is a different, instant-paying survey site that has just been added to the fun-surveys directory. Receive $1.00 immediately after successfully finishing a survey, with payment made to your PayPal account or by receiving an e-mailed e-gift card code. In this Surveytime review, I will discuss all the points briefly.
Surveytime Sign-up
Sign Up of surveytime is very easy by sharing email or direct sign-up by sharing your existing google, facebook and twitter account. You have to also answer a short list of questions in order to update your profile.
No points systems
SurveyTime doesn't offer any complex points systems, and there is no waiting to be paid for the finish of a survey. For every survey you take, you will receive $1.00 instantly.
Earn PayPal and e-gift cards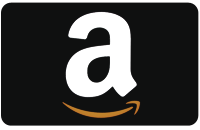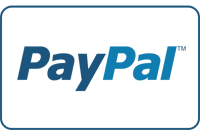 You can redeem your $1.00 payment to your PayPal account, or pick from an e-gift card from retailers including Amazon, Walmart, Target, etc. Note that rewards options will differ from country to country.
The device of your choice
Surveys allowed by Surveytime are always mobile-friendly; take surveys from your desktop, tablet or phone – your choice. You can also get informed of new surveys via e-mail, SMS, or in your browser. See for this subscription option in your account settings.
International Accessible
Unlike most survey panels, SurveyTime is actually international; no matter where you're from come from, SurveyTime allows you to participate and be eligible for making $1.00 instant payments.
Eligibility: Open to residents worldwide
Final Verdict:
I hope this Surveytime review helps you. It is one of the best surveys to get paid instant money. You can easily join this site and start making money.
Please, Let me know your opinions and experiences below with this article. I would love to hear from you. Also, don't forget to bookmark this page for getting interesting articles. Have a good day!
If you do happen to still have any further questions or comments though that you feel I haven't covered then don't hesitate to leave them below. As always I'll do my best to answer your queries as soon as possible.
CHECKOUT:- PEOPLE'S CHOICE 2019-TOP-RATED SURVEY PANEL
ALSO, READ OUR RECENT ARTICLES:-
How To Make Money From Facebook (Earn a Passive Income)
Data Entry Clerk Jobs (Earn up to $17 per hour)
8 Best Ways to Exchange Coins for Cash (Boost Your Savings)