ySense Reviews
ySense Review: Legit Or Scam ( Updated: 2022)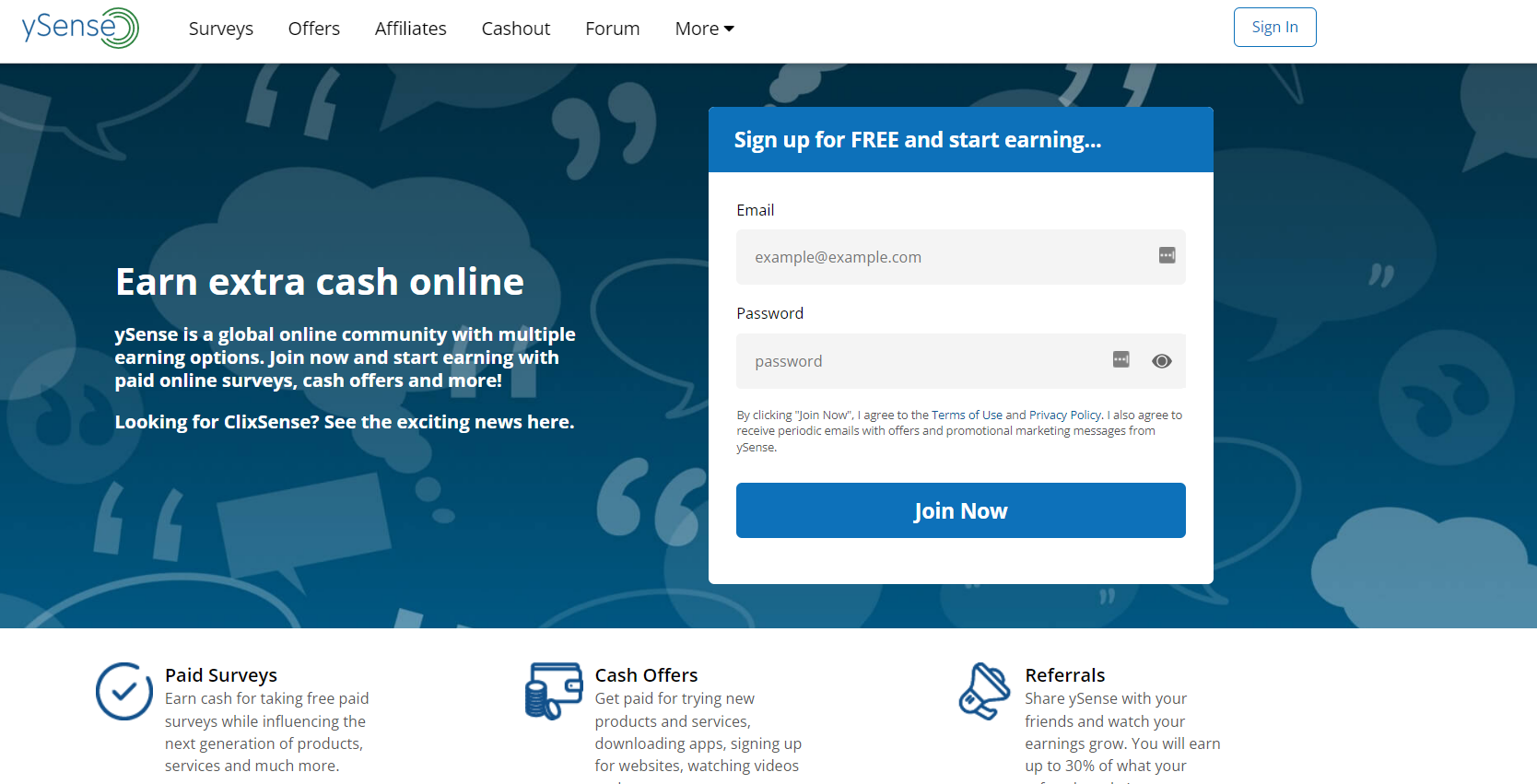 When it comes to survey sites and Get-Paid-To sites, ySense is a well-known brand.
Is ySense, however, legitimate and a terrific and quick way to make some additional cash online, or is it a scam to avoid?
I've been a member of the platform for a long time and have extensively tried it. I still use it on a daily basis.
So, first and foremost, let me state unequivocally that ySense is legitimate and pays - I have been paid numerous times and will provide payment proof later.
This does not, however, imply that it is the best option for you. This 2022 ySense review will provide you with all of the information you need to determine whether it is worth buying for you.
My review is a little longer because the platform has a lot to offer, and I wanted to cover as much as possible to give you all the information you need to decide whether or not to join.
If you're impatient, you may simply scroll down until the end.
MUST-READ - 10 Best legitimate paid survey sites you will need in 2022
Table Of Contents
What is ySense, and what are the benefits of using it?

Option 1 – ySense surveys:

Option 2 – Paid offers:

Option 3 – Micro online tasks:

Option 4 – Invite friends to join:

What does the Bonus for the Daily Checklist involve?

What method do you use to get paid?

Is it possible to use ySense on a mobile device?

How much money do you think you'll be able to make?

Is ySense accessible in your country?

Is it possible to receive help?

The final word
What is ySense, and what are the benefits of using it?
Let's start with the name: the platform was previously known as ClixSense. In 2007, ClixSense was founded. It began as a PTC (pay-to-click) site, and for many years, it was mostly seen as a PTC site.
Personally, I wasn't a great admirer of ClixSense's PTC side, so I concentrated on the other changes on the site.
ClixSense made several significant adjustments in the middle of 2017. This included doing rid of the PTC side of things because that type of business has a terrible rep, and ClixSense decided to move forward without it.
Personally, I am pleased with the decision, as it was not a fantastic opportunity in the first place, and I believe it demonstrates ClixSense's commitment to developing the platform and going forward.
Then, in August 2019, they underwent yet another major transformation, rebranding with a new name and moving to a new domain (ysense.com). As a result, the platform is now known as ySense.
The majority of the options remain the same, but there have been some fantastic enhancements, and ySense has continued to bring out new features since changing its name. Let me start by saying that if you're wondering whether ySense is real or not, you don't have to be concerned. It is a legitimate and safe way to earn money - I have been paid by it several times.
However, this does not necessarily imply that it is the best option for you. So, let's have a look at everything ySense presently has to offer so you can decide whether or not to join:
Option 1 – ySense surveys:

Taking paid surveys is the most effective way to earn on ySense. Because it has worked with a variety of survey providers, it usually provides plenty of paid survey chances on a daily basis.
You should be aware that you will almost certainly not be eligible for all of the offered surveys. I bring this up since I understand how aggravating it is to click on available surveys only to be rejected.
The number of surveys you can engage in varies depending on where you are from, your age, and other factors. This is true across the board, so you won't be able to participate in all surveys on ySense alone.
So, if you click surveys and they aren't available, be patient and keep clicking - it only takes a few seconds to check if they are, and there are generally a lot of them, and they are usually rather well paid in comparison to other survey sites.
After a while, you'll figure out what types of surveys you normally qualify for, and you'll be able to dismiss the others so you don't waste your time - this is what I do.
As you can see in the figure above, the prizes you receive vary significantly from survey to survey and even country to country. However, in comparison to many other survey sites, the surveys available on ySense pay fairly well.
Also, keep in mind that, in addition to the surveys you see, there is a section directly below them where you can see the survey routers with whom ySense works.
This means you may go here to search for further available surveys — this is a terrific method to uncover additional possibilities, however it can take some patience to find the ones you qualify for in that section.
A recent addition to ySense is the ability to participate in a daily poll. This is a quick question that will just take a second to answer and will reward you with $0.01.
You can find the daily poll at the bottom of the ySense survey page.
MUST-READ - 10 Best legitimate paid survey sites you will need in 2022
Option 2 – Paid offers:
ySense has a separate section dedicated to paid offers. You will gain access to a large number of different offers from ySense's partners as a result of this.
Many of the offer walls on ySense are the same as they were when it was ClixSense, although others that were not so good have been removed and new ones have been added. They also state on their website that they will be introducing new offers on a regular basis.
Try new products or services, download apps, play games, sign up for websites, watch videos, enter free contests, and more are all examples of offers. In comparison to similar sites, ySense gives you access to a large number of offer walls, as well as some of the best offer walls available.

Walls are provided by some of the ySense. You can check what the terms are and how much the prize will be before accepting an offer. Offers are an excellent way to increase your earnings. Some of them offer tiny incentives, but some offer really large ones, so it's worth checking out the various offers on a regular basis.
Simply read all of the conditions for the offers you're interested in before accepting them, so you know exactly what you need to do to receive your reward. Some offers have excellent terms and are simple to accept, while others, in my opinion, are not worth taking. As a result, make sure you're aware of the circumstances.
Option 3 – Micro online tasks:
Appen Tasks used to be a feature on ySense that allowed you to complete little online tasks (previously CrowdFlower and Figure Eight).
Unfortunately, this money-making potential vanished at the start of 2021. However, I wanted to discuss this option here because many people have asked what happened and if it will return as a ySense earning potential.
As a result, I'd like to state unequivocally that the Appen duties will not be reinstated. In fact, the firm behind the Appen tasks has decided that they will only be available through the Appen website, and as a result, it has been deleted from all partner sites that previously offered it (including ySense).
However, ySense is working on adding more ways to earn, and even if you don't want to do the Appen tasks, there are plenty of other ways to make money here.
Option 4 – Invite friends to join:
You can also make money by referring friends to ySense.
For starters, ySense will give you a 20% fee on anything your referrals earn. If you have more than 100 active referrals in the last 30 days, you will receive a 25% commission, and if you have more than 200, you will receive a 30% commission.
The incentive will be provided by ySense to thank you for inviting someone else, therefore the commission will have no bearing on what the person you refer earns.
Check out ySense for yourself by clicking here.
What does the Bonus for the Daily Checklist involve?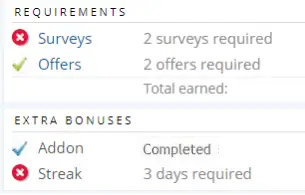 As previously noted, ySense offers a daily checklist incentive, which might be a terrific opportunity to make some extra cash.
It may appear complicated when you first join, but it is actually rather simple. But, to make things easy for you and so you know what to expect from the start, I'll explain how it works and how much money it may earn you.
In a nutshell, it's a bonus that can be worth up to 16 per cent of your earnings, and it'll be credited to your account at the end of each day if you qualify. It's simple to assess how close you are to receiving the daily checklist bonus.
It isn't tough to meet the requirements. You can always check your personal account page to see how close you are to receiving the bonus on that particular day (see picture above).
To qualify for the incentive, you must complete two surveys or two offers. Because not everyone has the same possibilities to participate in surveys or offers, you can combine them to get the checklist bonus.
As a result, you can earn the bonus by completing one survey and one offer. If you complete one of the above options, you will receive a daily checklist bonus of 12% in your account at the end of the day.
You also have the option of adding to this bonus. Installing the ySense addon, which is a browser extension, will allow you to earn an additional 2%. When it was ClixSense, it was only available for Chrome, but now it's available for Chrome, Firefox, and Edge, which I think is a terrific expansion.

It's an add-on that will notify you when new surveys, tasks, and other items are available. You must have it active for 1 hour on a day when you are also eligible for the checklist bonus, and you will receive an additional 2%.
The browser extension does more than just assist you in receiving the bonus. It's also a terrific way to stay informed about new ySense possibilities without having to log infrequently.
Finally, you can earn 2% by completing the checklist bonus three days in a row and earning an activity bonus. Keep in mind that if you don't complete the checklist on a given day, your activity bonus will be reset (see picture below for an overview).
Bonus clixsense activity
An overview of how the activity bonus works and when it resets. As a result, if you participate in a specific activity on ySense, you can earn an extra 16 per cent in your account. If you meet the bonus conditions on any given day, the bonus will be credited to your account at the end of that day.
This is a fantastic extra benefit that not many survey sites provide.
MUST-READ: Top Ways To Make Money Quickly
What method do you use to get paid?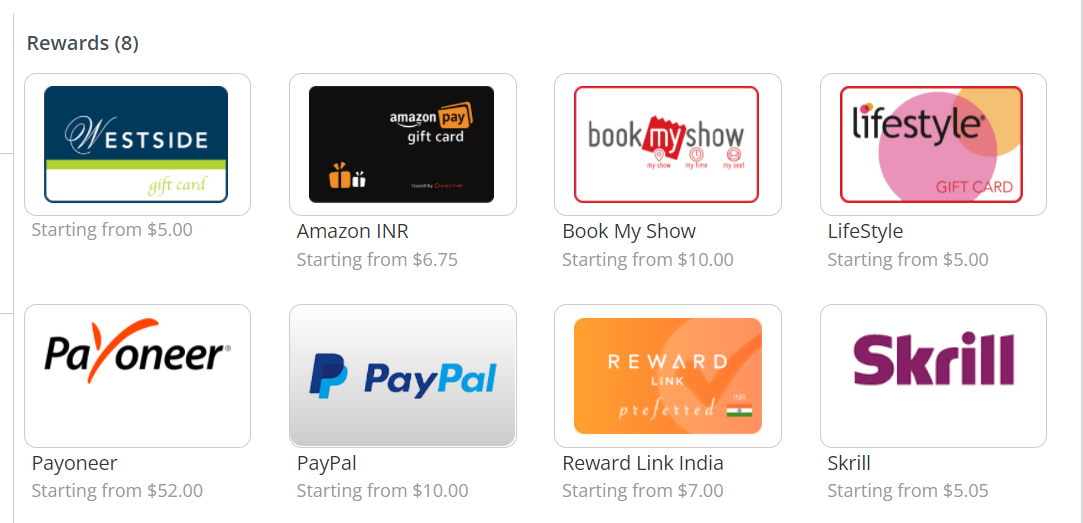 You will earn cash every time you complete a survey, accept an offer, play games, or do anything else on ySense. One of the most significant changes since ySense was rebranded from ClixSense is the payout system. You might get your money via Paypal, Payoneer, Skrill, Dwolla, Tangocard, or cheque in the past.
When it was renamed ySense, one of the major adjustments was the addition of PayPal payouts. Many people on the survey and Get-Paid-To sites prefer this kind of payment, therefore they've made it feasible.
Furthermore, the PayPal payout barrier is rather low, as you just need to make $10 to cash out. And getting to this on ySense will still take too long.
ySense, on the other hand, has introduced reward mechanisms with a lower threshold than ClixSense. When you earn $5, you can obtain Amazon gift cards right now.
Additionally, you can withdraw your money via Payoneer or Skrill, both of which are excellent methods for receiving cash. So, in my opinion, there are some pretty wonderful reward possibilities.
You will usually be able to see the prize on your ySense account immediately after completing a survey. Some surveys (those with a particularly high reward) must be approved before the money is deposited into your account. These surveys are easily identifiable because they are marked with a small red flag.

High paying clixsense survey example
A red flag is displayed next to the high-paying surveys. You earn cash when you use some of the other ySense chances, such as getting paid to download an app, so you'll be able to see exactly what you gain for each offer.
You used to get Clixcents for the offers when it was called ClixSense. As a result, ySense is now more user-friendly in this regard. It can take anywhere from 5 to 15 minutes for these incentives to appear in your account.
It takes 4-5 days for money to arrive in your selected account when you request a payout from your ySense account.
ALSO, CHECKOUT- 48 METHODS TO GET FREE AMAZON GIFT CARDS.
Is it possible to use ySense on a mobile device?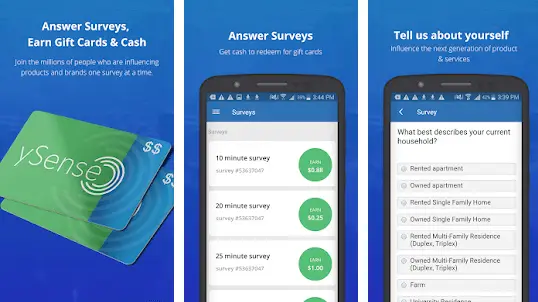 Yes, you can use ySense on your smartphone or tablet with ease. In reality, as previously said, it has its own app, which you can download from the App Store or Google Play.
The ySense app is available for both iOS and Android. This makes it much easier to access surveys quickly, which is crucial because some of them fill up quickly. You'll also get access to the playtime reward choice, which isn't available on the website.
Overall, having an app for a survey or a Get-Paid-To site is a terrific way to earn a little more money while you're on the move. For instance, when standing in line, waiting for a bus, or riding the train.
It's fantastic to see ySense put effort into making one that works well and is easy to use. If you don't want to download the app, you can still use ySense through your mobile browser because the website is mobile-friendly.
CHECKOUT:- PEOPLE'S CHOICE 2022-TOP-RATED SURVEY PANEL
How much money do you think you'll be able to make?
How much time it takes to make money and how much money you can make on ySense depends on how many opportunities you want to employ, and there are a lot of them.
In general, the incentives for surveys are reasonable in comparison to the time invested, thus they are well worth taking. However, there are other alternative options.
Some of the offers are really lucrative, and the chores can earn you some additional cash – especially if you are one of the top earners and receive a portion of the weekly prize pool.
You may easily qualify for the daily checklist bonus and earn up to 16 per cent more by being a little more active, which is a fantastic benefit.
As a result, ySense is one of the survey websites with high earning potential. It is vital to realise, like with many other survey sites, that it will not provide you with a full-time income. If you expect this, you will most likely be dissatisfied and will not participate actively on ySense, resulting in failure.
Related: Top Ways To Make Money Quickly
Is ySense accessible in your country?
One of the best things about ySense is that it is available almost everywhere. However, the prospects on ySense will differ based on where you live.
However, if you do not have many surveys or offers, you may have fantastic access to tasks, so there are strong chances for many nations, and it is one of the survey sites that provide fairly decent opportunities to the broadest range of countries of all the sites I examined.
You cannot take surveys from a nation other than the one where you signed up, therefore you won't be able to utilise ySense when travelling. To sign up with ySense, you must be at least 16 years old.
Checkout: Top International Survey Sites
Is it possible to receive help?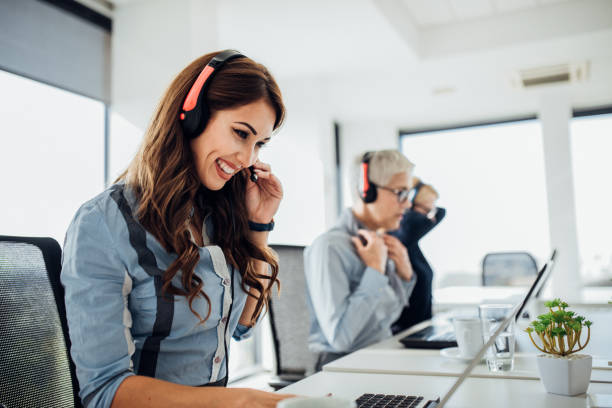 The level of assistance provided by a website or service always speaks a lot about it. I've contacted both ClixSense and ySense support on various occasions, and I've always received a prompt and helpful response.
When you send a message to their customer service, you'll notice that they mention it could take up to 10 business days to respond. This is quite slow, but it is unlikely to take this long in the future. When I've contacted them, I've typically received a response quickly, although it can require a little patience in some circumstances, which is something I'm hoping they'll address as the platform evolves.
When you log in, you'll also get a message notifying you of any updates, changes, special deals, or other information.
ySense also features a forum where you may find answers to a variety of questions from other users as well as the ySense team. There are even forums available in a variety of languages, allowing you to engage with staff and other members in languages other than English.
So ySense provides wonderful assistance and keeps members informed, which is something I really value, and some survey sites could absolutely benefit from this.
CHECKOUT:- PEOPLE'S CHOICE 2022-TOP-RATED SURVEY PANEL
The Final words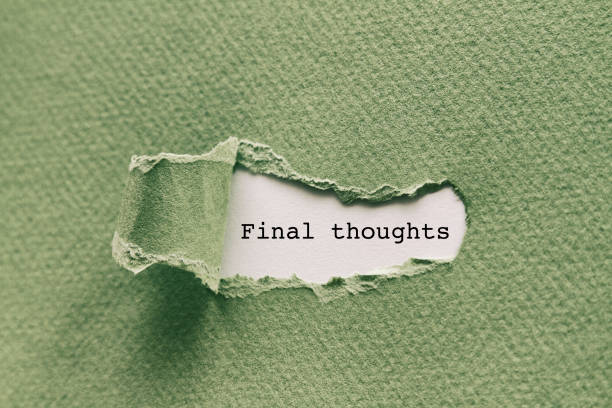 I've tried a lot of online paid survey and Get-Paid-To sites, and ySense is absolutely not a scam or a phoney — in fact, it offers legitimate ways to earn some additional cash.
I can attest to the fact that it is legitimate because I have been paid by it numerous times. But let's wrap up this review by summarising the pros and cons so you can get a better picture before choosing if it's right for you:
Pros:

There are numerous opportunities every day.

There are good opportunities in a variety of countries.

Daily check-in bonus

Rewards that are commensurate with the amount of time spent

You will be compensated in cash.

There are a variety of payment methods to select from.
Cons:

To discover a survey that you are qualified for, you may have to click on numerous surveys.

Not every country has the same opportunities.
Overall, ySense is very user-friendly, and it appears that they are always adding new features to the platform, which is fantastic for us as members, and it is one of the sites where I have seen great results.
It is a legitimate site where you can earn some extra cash, and it is absolutely worth it in my experience, therefore it is also one of my top recommendations for free and quick methods to earn some more cash on the side online.
Also Read
Top Money Making Apps for Earning Passive Income
Six Things we need to know about multitasking & Memory
I highly recommend you pick the top survey sites for 2022