Top 7 Apps For Moms
Best 7 Apps for Moms: Make Life Super Easier
Are you a mom? Do you want your life super easier and exciting? There's an app for everything, so why not apps to assist make Mom's life easier? These apps were created with families in mind, allowing moms with everything from funds and money management to grocery lists, family calendars, to-do lists, and so much more. Just maybe, they'll help sufficient to clear up some much-needed free time. Let's get started to check out the best 7 apps for moms.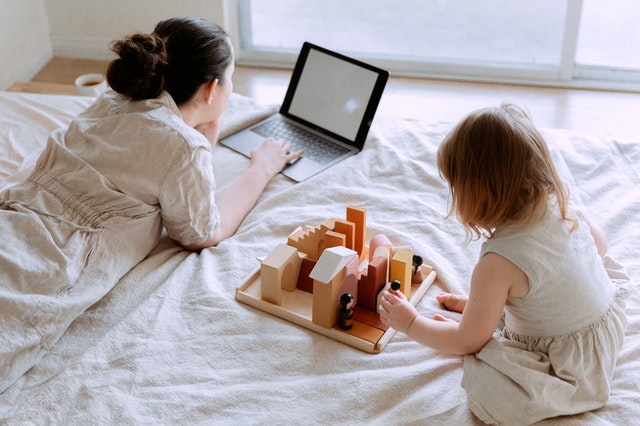 Cozi is one of the free apps for moms. It's also an all-in-one family management app. With beautiful visuals, Cozi is an app moms' can use to record shopping lists, journal, see what's ahead in the coming weeks, and more. One of the most useful features of the Cozi app for moms is that each child's name is assigned a colored dot so you can easily spot who needs to be where on your family's frenetic schedule.
Cinchbucks is one of the best apps for moms. By using this app, moms can make a good amount of money in their spare time. You only have to share your opinions regardings various products and services. You can earn PayPal cash and various online gift cards from a variety of stores like Amazon, Walmart, etc.
Millions of moms are already using this app and really satisfied with it. You can redeem your points in cash within 24 hours. You can also check out their website to take surveys on your pc. The best part is you will also get free cash when you download its app.
If you're a list person, Remember the Milk is an app that assists you to manage various to-do lists. Add your day's list and fall in next week's projects. Remember the Milk lets you plan everything you've got going on into manageable lists. It will also alert you when one of your to-do list items is coming up so you'll never forget to go to the local bank before 4 p.m. or take your kids to practice at 6 p.m.
Actress and fellow mom Melissa Joan Hart is one of the co-owners of this best couponing app for moms. Yowza!! gives coupons and other deals to your phone based on your location. Most coupons come straight from the manufacturer so they often offer big discounts you wouldn't find anywhere else. When you get a coupon or deal you want to take advantage of, the store's cashier scans the coupon directly from your phone. Another handy feature of Yowza!! is that you can simply save the coupons you're interested in so you don't have to frantically wade through the coupons in the checkout line.
How many times has your child run off with your phone and its hours or even days before it shows up again? Find it immediately with an app designed to locate your phone. If you have an iPhone, you want to Find My iPhone. It indicates the GPS coordinates of your phone and causes the phone to beep at full volume so you can find it.
Moms are real comparison shoppers. What's great about the ShopSavvy app for moms is that you don't have to run all over town seeking to find the best deal on that one must-have item. ShopSavvy can pinpoint the most economical cost on everything in your city, from a specific brand of diapers to the lowest price on those high-priced back-to-school items.
Evernote is a platform utility for 2019 to take notes in a variety of formats, including text, photos, audio, video, sketches, and more. It is one app that you need to keep yourself organized in today's hectic life.
It syncs across all your devices to help workflow. Evernote also has home-screen widgets for fast access to your notes. It is one of the primary Android apps for every mom.
Although Google Keep is also a good Android app, Evernote's aesthetically pleasant interface and an overly amount of functions make it a very different productivity app.
Final Note:-
These are the top best and essential apps for moms. You can simply download the apps by visiting their website or searching them directly on app stores. These apps are completely free to use. The above apps are the best in their segments.
Please, Let me know your opinions and experiences below with this article. I would love to hear from you. Also, don't forget to bookmark this page for getting interesting articles. Have a good day!
If you do happen to still have any further questions or comments though that you feel I haven't covered then don't hesitate to leave them below. As always I'll do my best to answer your queries as soon as possible.
CHECKOUT:- PEOPLE'S CHOICE 2022-TOP-RATED SURVEY PANEL
CINCHDOLLARS