Superpay me Review
Blog Superpay.me Review: Is it a Scam? ($1 Threshold)
Superpay.me Review: Is it a Scam? ($1 Threshold)
Superpay.me paid up to $2,439,762.56 to its users till now. Is the Superpay.me really pay? How much money users can make money for participating in their online surveys &offers? Is it a scam or is it the best chance out there when it comes to paid surveys? In this Superpay.me review, your all doubts will clear.
I have used Superpay.me thoroughly, and in this review, you will get all the details about what you can expect from this site, how much money you can make as a user, and if it is even legit, so you can easily find out if it is the perfect option for you or not.
Let's get started with Superpay.me review in detail.
Table of Contents
ABOUT SUPERPAY.ME
How to Join Superpay.me:
How To Earn At Superpay.mePaid Surveys
Paid Offers
Paid Videos
Paid To Click
Referral Program
Prize Contests
Superpay.me PaymentSuperPay.me Support
Pros and Cons of Superpay.mePros
Some Tips
Is Superpay.me a Scam?
Conclusion:
ABOUT SUPERPAY.ME
Superpay.me is a well-known GPT (get paid to) website. It has been since 2012. The panel allows users to get paid for taking online surveys and trial offers.
99 Ventures Ltd is the company behind Superpay.me,which is a worldwide internet advertising provider in London. This company also holds two other survey sites which are Offernation and Rewardingways.
How to Join Superpay.me:
The joining process of Superpay.me is quick and simple. You must be 18 years old to join the site. It is completely free to join. This is a well known global site and there aren't any limitations on joining and earning money.
Firstly, You'll need to go to Superpay.me website and click on join today. Just fill the form by sharing your personal details like name, email address, address, Pincode and your PayPal and other payment account details. The panel needs to verify your identification and address before they'll release any payment to you.
Once you've confirmed your email address, you are ready to use the site. You'll be directed to the section where you can start making money by finishing surveys, free offers, paid offers, watching videos, and clicking on ads.
MUST-READ - 10 Best legitimate paid survey sites you will need in 2022
How To Earn At Superpay.me
Paid Surveys
Superpay.me have surveys that they host themselves and from other third parties. Most surveys pay from $.50-$2.
It will show what the survey about, how much you earn, and expected time to perform the survey. Firstly, you'll need to qualify for the survey then you can finish it and get paid.
Paid Offers
Superpay.me has free and paid offers both. These offers are accessible worldwide. Most free offers pay from $.50-$2 and normally consist of joining for another survey site.
Paid offers normally pay $2-$10. You have to purchase a product or service or might a free trial. You'll have to share your credit card details. Make sure to terminate the free-trial before your account debited.
Paid Videos
You can also earn by watching videos. You'll see videos that you can watch to earn points in this section. Most videos are 2 minutes or less than it.
You can earn 0.5-1 point by watching videos. There are normally only 2-5 videos available to watch.
Paid To Click
You can also get paid to click the ads and visit websites for 15-30 seconds. You can find a long list of sites available. Just click on the site, visit on the page for the required time, and your earnings added in your superpay.me account. Most of the paid to click websites pay $.01-$.0001 and require you to wait on the page for 15 to 30 seconds.
Referral Program
Superpay.me has a referral program that can help you to boost your earnings. You'll earn 25% of your referrals earnings for life. They give you your own unique referral link and provide you some banners to promote on your blog or website.
Prize Contests
Superpay.me runs quarterly contests but it is only for the top earners. Top earners can win a huge cash prize. The terms and conditions change each quarter, but it's normally the top 20-25 users who win a cash prize.
The total prize amount is usually around $1,000. The cash prize is distributed between the top earners.
MUST-READ - 10 Best legitimate paid survey sites you will need in 2022
Superpay.me Payment
You can redeem your earnings through PayPal, Payza, or Skrill. One thing which I like most about Superpay.me is its threshold which is $1.
Once you earn $1 you can withdraw it at any time. The payment is very quick and easy. All payments are made within 24 hours.
SuperPay.me Support
The support from the superpay.me is good and quick. There is a Shoutbox chat platform on every screen for the support. You can also ask your queries from the users or moderators, and they will really help you. Every moderator which I chatted with was very helpful. You can also contact superpay.me through their Contact Us page. You can find it at the bottom of every screen. There is also the FAQ section where you can get your answers.
Pros and Cons of Superpay.me
Pros
Free to join
Lowest threshold – $1
Several earning opportunities
Paypal payment
25% referral program
New surveys and offers daily
Available in 700+ Countries
Cons
Low-income potential offers
Contest for top earners
Sharing credit card details while doing paid offers or trial
CHECKOUT:- PEOPLE'S CHOICE 2022-TOP RATED SURVEY PANEL
Some Tips
Here are some tips which I want to share with you while using Superpay.me:-
Follow Superpay me on social media like Twitter, Facebook & Instagram to get promo codes and earn free points.
Always clear your browser cookies after you've been credited to assure you get rewarded
Ask your queries via the Shoutbox chat platform. You will get quick answers from it.
Is Superpay.me a Scam?
As per my Superpay.me review, it is not a scam website. It is a legitimate survey site that really pays cash. There are some users that did not have a good experience with it. However, I didn't find any serious complaint against the Superpay.me. As per Reviews website, 97% of reviewers recommend SuperPay.me. In my opinion, Superpay.me is not a scam.
Conclusion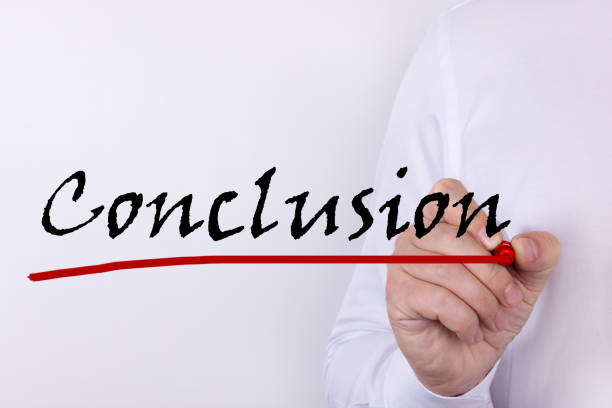 Superpay.me is a legitimate survey panel and they really pay you to take surveys, offers, watch videos, and click on ads. However, there are some problems with verifying your account and the panel asking proof of who you are.
One thing which I like the most about Superpay.me is its $1 threshold. There are many earning opportunities with Superpay.me. You can also boost your earning by joining their 25% referral program. As per my Superpay.me review, the overall experience is good and I recommend it to join. You don't get rich by joining this but you can make some good amount of money through continuous efforts.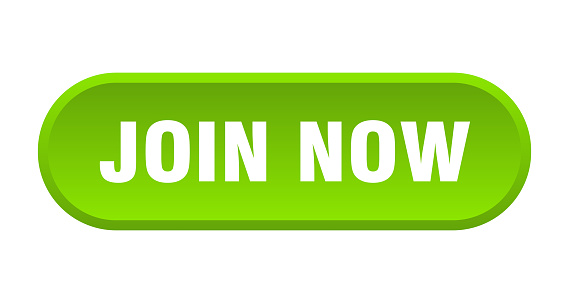 Please, Let me know your opinions and experiences below with Superpay.me. I would love to hear from you. Have a good day!
If you do happen to still have any further questions or comments though that you feel I haven't covered then don't hesitate to leave them below & as always I'll do my best to answer your queries as soon as possible.
CHECKOUT:- PEOPLE'S CHOICE 2022-TOP RATED SURVEY PANEL
MUST READ-EARN FREE BITCOINS BY SURVEYS
ALSO, READ OUR RECENT ARTICLES:-
How To Make Money From Facebook (Earn a Passive Income)
Data Entry Clerk Jobs (Earn up to $17 per hour)
8 Best Ways to Exchange Coins for Cash (Boost Your Savings)