Prolific Review
Prolific Review: Is it worth to join? (Earn Upto $6.5 an hour)
Prolific claims you can earn up to $6.5 in an hour. Is it really the best-paid surveys panel to make money online? Is it worth to join? Let's get started with our Tellwut review.
Table of Contents
About Prolific
How to join?
Fair Rewards!
Earn PayPal Cash
Socially Conscious Panel
Final Verdict:
About Prolific
Prolific was established in 2014 and has since turned into a crowdsourcing panel for researchers and members. 2000+ academics, startups, charities, and businesses have used Prolific to study what consumers and the general public feels about a variety of subjects and initiatives.
Join Prolific and take part in fun surveys and interesting scientific studies from researchers across the globe. You might also be supporting startups to test their apps and games! They have 70,000 members from various parts of the world. It is powered by The University of Oxford.
How to join?
Although their registration page allows users from all over the world who are 18+ to join with the site, many users outside of specific countries will get a message on their dashboard that says that Prolific doesn't accessible the country they live in.
There are nearly 20 countries that appear to be fully accessible, including the UK, USA, CA, AU, IT, PL, CZ, among others.
CHECKOUT:- PEOPLE'S CHOICE 2022-TOP-RATED SURVEY PANEL
Fair Rewards!
Prolific promises that you won't get kicked out of surveys and you'll get cash for your efforts – never points. Any rewards you earn to receive for your participation will be clearly described before joining in the study or survey.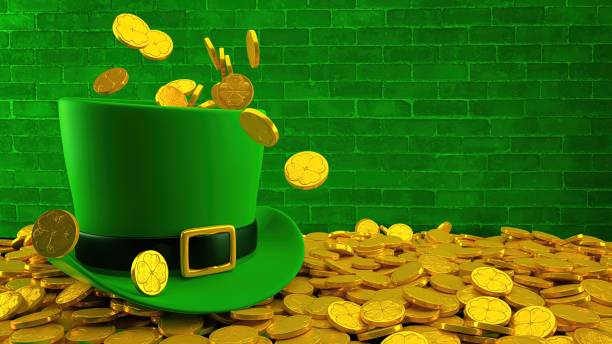 Earn PayPal Cash
Prolific pays out in Sterling GBP and pays its users via PayPal. Make sure that the email you sign up with is the same email used for your PayPal account. You may demand payment of your Rewards at any time, provided you have collected at least £5.00.
Related: Top Ways To Make Money Quickly
Socially Conscious Panel
One thing which I found during my Prolific review is that you can donate your rewards to charity! Support science and do good at the same time.
Who is eligible to participate?
Around 33 countries are eligible to participate in extensive surveys. It plans to open up to the entire world at some point, so if you're interested in joining, it's worth checking to see if it's available in your nation.
To join, you must validate your email address together with either your phone number or your Facebook account.
The verification is required to ensure that only genuine people are taking part, and it is understandable that they wish to ensure this.
It's incredibly simple to verify your phone number, which is what I did when I first signed up. I only give out my phone number to survey sites if I am confident that they are legitimate.
I could see right away that Prolific was not a hoax, therefore I didn't mind using my phone to confirm my account. You simply provide your phone number, and a text message with a code is sent to you a few seconds later. It took me less than a minute in total.
To join Prolific, you must be at least 18 years old.
Checkout: Top International Survey Sites
Will you be able to seek assistance and provide feedback?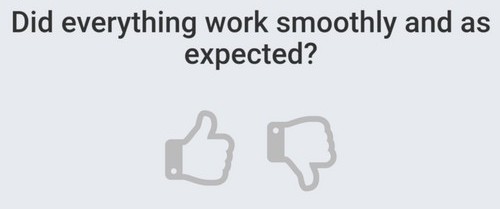 If you need assistance with Prolific, you may use the contact form once you've logged in.
Before you can send the form, you must first assert that it is something for which you have not found an answer in the FAQ area.
I haven't had to contact customer service myself, so I'm not sure how quickly they will respond.
Prolific also has a Facebook page where you can keep up with the latest news and information. If you have any feedback, you can also leave a remark here.
However, based on what I've seen, they take a long time to respond to those who leave comments on their postings. That's a pity because when people need help, timely responses should always be a priority.
However, there is another, though odd, way to provide feedback on Prolific. After completing a survey, you will be presented with a picture in which you must indicate if the survey was successful or not. It's a convenient way to provide feedback, and I'm glad they offer it.
You also have the option of providing comments to participants as a researcher. You might opt to award a star to participants who have provided you with additional relevant information.
You can only award 5 percent of the participant's stars. It has the potential to lead to the participant being named participant of the month and winning a small prize.
ALSO, CHECKOUT- 48 METHODS TO GET FREE AMAZON GIFT CARDS.
Final Verdict:
Prolific is a legitimate survey site, as you can see. Whether or if it is worthwhile to join is largely determined by your motivations and expectations.
So, to offer you a better picture, let's wrap up our study by summarising the benefits and drawbacks.
Pros:

Surveys that make a difference are fascinating.

PayPal is used to make payments.

Researchers might use this method to recruit people for their study.

Rewards are reasonable.
Cons:

There aren't many surveys available (depending on your country)

You may have to wait several days for your surveys to be approved.
If you want to get the most money from paid surveys, you should probably join sites that offer opportunities on a daily basis.
Depending on the country you live in and your profile, making money on Prolific as a participant can take patience, as you will not always be provided surveys.
However, if you enjoy contributing to cutting-edge research, Prolific is a fantastic resource. So, in my opinion, you should join primarily if you want to participate in fascinating surveys and are willing to wait a long period for a payout.
Alternatively, you can join it as a supplement to other survey sites with greater prospects, and then utilize Prolific to contribute helpful insights and earn a little additional income on the side.
So Prolific is an excellent site to join, but make sure you walk in with the appropriate mindset.
There are many best survey sites like Cinchbucks and Swagbucks offering good earning potential. You can check out these GPT sites to make a good amount of money. I hope this Prolific review will help you.
Please, Let me know your opinions and experiences below with this article. I would love to hear from you. Also, don't forget to bookmark this page for getting interesting articles. Have a good day!
If you do happen to still have any further questions or comments though that you feel I haven't covered then don't hesitate to leave them below. As always I'll do my best to answer your queries as soon as possible.
CHECKOUT:- PEOPLE'S CHOICE 2022-TOP-RATED SURVEY PANEL
ALSO, READ OUR RECENT ARTICLES:-
How To Make Money From Facebook (Earn a Passive Income)
Data Entry Clerk Jobs (Earn up to $17 per hour)
8 Best Ways to Exchange Coins for Cash (Boost Your Savings)