PanelPolls Review
Panelpolls Review (Earn up to $10 per Survey)
Panelpolls is exploring interested survey users from the USA to register their family-focused online survey panel. Surveys include a range of fun and exciting topics including new products, services, TV shows, toys/dolls, mobile apps & games, sports, trends and more. Let's get started our Panelpolls review.
Table of Contents
Who can join Panelpolls?
Earning opportunities
Fair incentivesWinning amounts:
Earn cash or Amazon gift cards
Who is eligible to participate in PanelPolls?
Final Verdict:
Who can join Panelpolls?
USA citizens can only and who is one of the following: parents of kids ages 0-17, a young adult (18-34), a teen (15-17) or a child 2-14 (membership available through a parent).
MUST-READ: 48 METHODS To Get Free Amazon Gift Cards in 2022
Earning opportunities
Apart from online surveys, Panelpolls allows its user's chances to take part in various research activities including focus groups and in-person sessions, TV show pilot tests, movie screenings, game tests, and more.
Fair incentives
Panelpolls offers fair rewards to users. Panelpolls guarantees that you will get points for each research activity you join in. The numbers below are the similar cash values of points that are awarded for said activities.
Winning amounts:
Online survey- Up to $10
Participating in online communities- $10-$200
Testing new apps and games- $10-$100
Participating in in-person focus groups and research studies- $100-$500
Earn cash or Amazon gift cards
With just $10 (10,000 points) deserving of earnings in your account, you may demand a $10 Amazon e-gift card. If you prefer cash, you can demand a payment check be mailed to you when you've reached just $20 (20,000 points).
MUST-READ: 48 METHODS To Get Free Amazon Gift Cards in 2022
Who is eligible to participate in PanelPolls?
PanelPolls stands apart because it is open to practically everyone in the United States, including children.
To become a member, the child must be between the ages of 2 and 17 and need parental consent, according to their website.
What occurs is that the parent becomes a member and receives all alerts first, as well as the responsibility of reviewing and approving their child's involvement in each activity.
You do not need your parents' permission if you are 18 years old or older.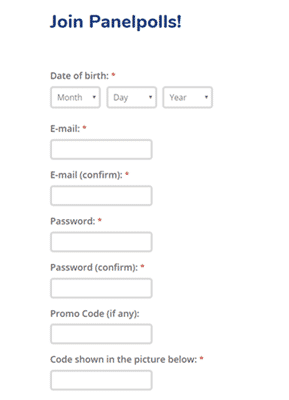 They only accept young adults between the ages of 18 and 34, as well as parents of children between the ages of 0 and 17.
In comparison to most other sites, there are a lot of restrictions on signing up.
Simply complete the registration form to become a member (shown above). PanelPolls will then pose a qualifying question to you.
You'll know straight immediately if you're qualified to join after you've finished answering the questions.
This panel can include more than one member of a family. This is unusual because most survey sites only allow one family member to participate.
PanelPolls isn't like other polling sites. They also suggest that other family members join their panel.
This is, in my opinion, one of the more unique survey sites available today because children are welcome to take part. However, based on user reviews, it appears that joining the site is a bit difficult.
New members aren't always welcomed. If you've attempted to register, don't be surprised if your application is rejected. You can simply return at a later date and register.
The only problem I can find is in the manner they handle registration. When a survey site refuses to accept new users, it usually makes a public announcement about it.
Potential members will be able to examine their website's current state immediately away. On PanelPolls, though, it isn't as obvious.
CHECKOUT:- PEOPLE'S CHOICE 2022-TOP-RATED SURVEY PANEL
Final Verdict:
PanelPolls is a legitimate survey company that pays you to complete surveys and other offers. It does, however, have drawbacks.
So, to assist you to decide whether or not this site is right for you, let's wrap up this review with a summary of its pro's and cons.
Pros :

Various ways to make money.
Payouts for paid offers are relatively high.
Payment barrier is fairly low.
Cons :

PayPal is not an option for payment.
In the United States, membership is restricted to particular groups of people.
New members are not always accepted.
As you can see, even if PanelPolls offers excellent earning potential, the primary issue is that becoming a member is difficult.
First and foremost, the site is just for residents of the United States, and the demographic groups they want are fairly specific. Then there's the fact that it doesn't always accept new members.
It can be a good supplementary site to earn money from if you are able to sign up and become a member. Just don't expect it to completely replace your full-time salary.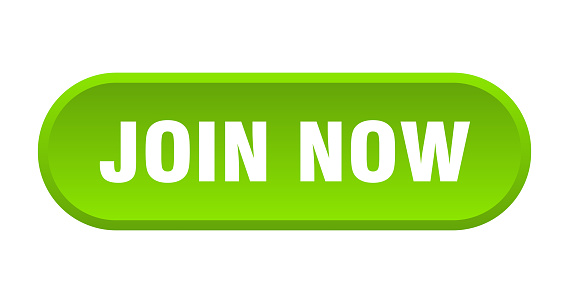 Please, Let me know your opinions and experiences below with this article. I would love to hear from you. Also, don't forget to bookmark this page for getting interesting articles. Have a good day!
If you do happen to still have any further questions or comments though that you feel I haven't covered then don't hesitate to leave them below. As always I'll do my best to answer your queries as soon as possible.
CHECKOUT:- PEOPLE'S CHOICE 2022-TOP-RATED SURVEY PANEL
ALSO, READ OUR RECENT ARTICLES:-
How To Make Money From Facebook (Earn a Passive Income)
Data Entry Clerk Jobs (Earn up to $17 per hour)
8 Best Ways to Exchange Coins for Cash (Boost Your Savings)