Neilsen Mobile Review
Nielsen Computer & Mobile Panel Review (Updated:2022)
The Nielsen Computer and Mobile Panel is a bit different from other survey and research opportunities, as you supposedly do not have to do much to be a member and earn.
But is the Nielsen panel a scam, or is it a legit way to make a little passive income?
You need to know this before joining any panel so you know what you can really expect.
This Nielsen Computer and Mobile Panel review will give you all the details about what the panel is really offering, what data it collects, and if it is safe and worth using so you can easily find out if it is for you or not.
CHECKOUT:- PEOPLE'S CHOICE 2022-TOP-RATED SURVEY PANEL
Table Of Contents
What is the Nielsen Computer & Mobile panel, and how does it work?

Option 1 – Collecting data about internet usage:

Option 2 – Participate on more devices:

Is it safe to utilise the Nielsen Panel, and what information does it collect?

What method do you use to get paid?

Who is eligible to participate?

Is it possible to receive help?

The final word
What is the Nielsen Computer & Mobile panel, and how does it work?
Nielsen Research, one of the largest firms in media and consumer research, manages the Nielsen Computer and Mobile Panel. It is a reputable firm, and you can be confident that any service Nielsen is associated with is legitimate and not a rip-off.
Nielsen conducts a variety of studies and has various survey panels, but we'll focus on the Nielsen Computer and Mobile Panel in this assessment. In certain regions, this panel is referred to as the Nielsen Digital Voice panel.
It's a pretty simple and straightforward interface to use, as you don't have to do much once you've created an account. But first, let's look at what the panel has to offer and how it works to see if it's right for you.
MUST-READ - 10 Best legitimate paid survey sites you will need in 2022
Option 1 – Collecting data about internet usage:
The Nielsen Computer & Mobile Panel collects information and studies about how people use the internet. They are leveraging the findings of this study to better online products and services.
It differs from other research and survey panels in that you only have to complete a short survey to register, and you are not required to do any additional surveys after that.
You simply need to download an app or software to your device, which will anonymously collect data and send it to Nielsen, where it will be combined with data from other panel members.
This will help to create a picture of how people use the internet, products, and services, which will be utilised to better them in the future. So, simply by using the internet as you always do, you are offering your opinion, and in this way, you can help create the online products and services of the future.
As a result, simply having the app installed will allow you to provide comments and earn passively.
Personally, I believe it's very wonderful to be able to contribute to research like this while still receiving compensation. It also takes no additional time because there are no surveys or tasks to complete once you've signed up.
However, I understand if you are concerned about what data will be collected and how it will be utilised — I know I was when I first learned about the Nielsen Computer & Mobile Panel. So, if you're interested, I've gone into more detail about this later in this review.
Option 2 – Participate on more devices: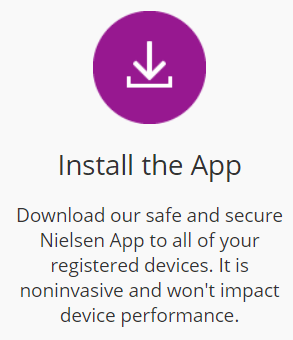 You can use the app/software on both your mobile device and your computer to participate. Because of this, the panel is sometimes referred to as the Nielsen Mobile Panel or Nielsen Computer Panel, despite the fact that it is the same panel. You simply have to decide whatever device you wish to utilise.
This is also feasible if you want to participate on many devices. You can register and install the app/software on as many devices as you want, and Nielsen ensures that it won't slow down your devices. If you register more devices, you'll get more rewards and have a better chance of winning huge prizes, but more on that later.
However, the specific gadgets you can use will be determined by your country. In other countries, for example, they are periodically solely seeking for computer users. In general, however, you may install it on more devices and get greater benefits.
Overall, using Nielsen panels is a breeze. You simply sign up, complete a brief survey, download the app/software, and then you will be automatically enrolled in the study by providing information about your internet activity.
Click to Check Out Nielsen Computer & Mobile Panel for Yourself
Is it safe to utilise the Nielsen Panel, and what information does it collect?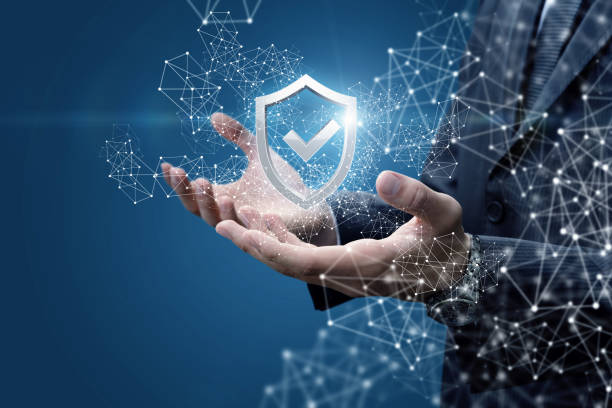 When I first heard about Nielsen Panel, and that all you have to do to join is download an app/software, one of the first things that came to mind was what data was being collected and if it was safe to use. This is critical information to have before installing anything on your devices.
So I looked into it more. First and foremost, the fact that Nielsen is in charge of the panel is a good omen.
It is a well-known panel and one of the largest and oldest customer research firms. As a result, this alone demonstrates that it is a trustworthy and secure organisation. However, it is still vital to understand what data is being collected.
Because your name is kept separate from the data collected, you will remain anonymous. As a result, the information will not be used to identify you or your particular use.
The information is blended with that of thousands of other members as well as information from other research sources. Together, this will give Nielsen a picture of internet usage that he can use to write reports and do internet research.
Nielsen will never collect the content of the websites you visit, nor will it collect any user IDs, passwords, or other private information, as shown in the graphic above, and you will stay anonymous. It will collect information on the URL/website address you are visiting, the length of time you spend on the websites, and your overall online behaviour.
Personally, I am hesitant to provide companies access to my data unless I am confident that they are legitimate. And, in the case of Nielsen, it is unquestionably a legitimate and trustworthy firm, so if you want to join, you should not be concerned.
But now that you know how it works and what data they gather, you can decide for yourself if you're okay with it.
CHECKOUT:- PEOPLE'S CHOICE 2022-TOP-RATED SURVEY PANEL
What method do you use to get paid?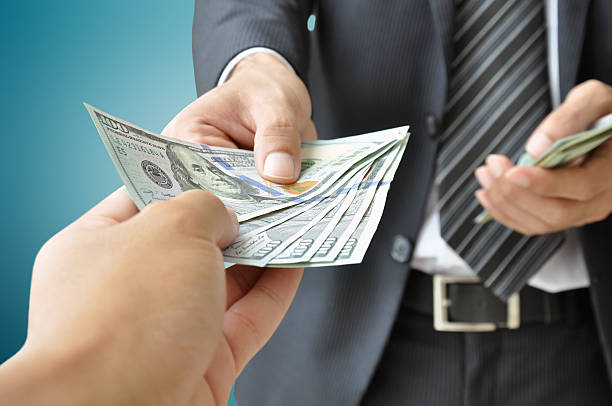 So, how will you be compensated for signing up and downloading the Nielsen app?
The specific benefits vary depending on where you reside and which devices you use. However, in most countries, having the app loaded on your phone earns you points, which may subsequently be redeemed for gift cards or merchandise.
However, there are some countries where you can earn money. It is estimated that if you had the app loaded for a year, you will have earned roughly $50 in some countries. But the best earnings I've heard of come from New Zealand, where Nielsen promises a minimum of $130 for 6 months of membership.
As a result, the benefits differ greatly from country to country. So, if you decide to join, double-check what benefits you'll receive in your country and whether they'll be appropriate for you.
However, after you've signed up in any country, it'll be passive money, and you'll be able to engage on more devices. When you use your computer in some countries, you can also earn these points or cash.
You will be immediately entered into the monthly prize draw for both PC and mobile gadgets, depending on the country. The awards up for grabs are substantial, and some of the best I've seen for a study panel.
The actual amount of the incentives vary by nation, but in the United States, for example, Nielsen offers $10,000 prizes on a monthly basis. In the United Kingdom, there are monthly, quarterly, and annual awards, with a total prize pool of £30,000 split among 150 winners each year.
The prizes vary by country, but as you can see, you can win a lot of money without having to work hard for it. Even though you are not certain to win, I believe it is worthwhile because you do not have to spend any time obtaining these opportunities.
Related: Top Ways To Make Money Quickly
Who is eligible to participate?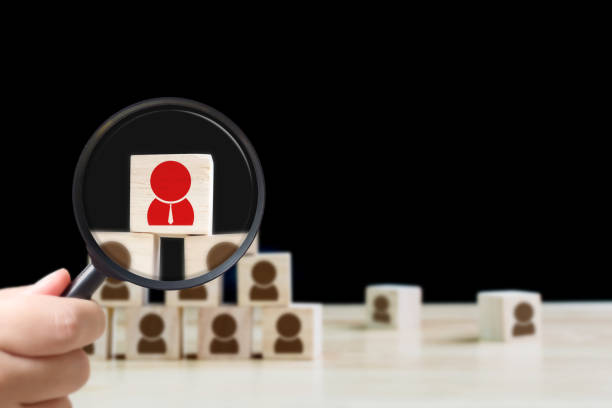 There are no specific qualifications to join the Nielsen Computer and Mobile Panel, as they need people from all walks of life to participate in order to obtain useful data. To join, you must be at least 18 years old and have access to a computer or mobile device (phone or tablet).
For each country, Nielsen has separate panels. It has panels in a number of countries, although not all of them are always hiring.
They are now hiring in the United States, the United Kingdom, Australia, Hong Kong, Italy, New Zealand, and Germany, as far as I am aware. This does, however, alter on a frequent basis. I'll attempt to keep this updated as I learn of new nations where they're recruiting. This can happen on a daily basis, but if you click the join button at the bottom of this review, you'll be able to see connections to individual countries so you can get to the correct panel.
This is also the ideal spot to see which countries they are actively recruiting in, as new invite links will be posted here as soon as they become available.
If you do not live in one of the aforementioned nations, you can find the best survey panels in your country by clicking here.
Checkout: Top International Survey Sites
Is it possible to receive help?
If you ever need assistance, it's crucial to know if Nielsen Computer and Mobile Panel can assist you. You can easily contact them via the contact form on their websites.
Again, because it is a recognised company, you do not need to be concerned about whether they will respond or not, as is the case with some survey panels.
I haven't had to contact help yet, so I can't say for sure how long it will take them to respond. And it varies by country, but in general, you should expect a response within 1-3 business days — if you don't, please let me know so I can update this review and point out that the support isn't quick enough.
CHECKOUT:- PEOPLE'S CHOICE 2022-TOP-RATED SURVEY PANEL
The Final word
The Nielsen Computer and Mobile Panel is a legitimate panel that might provide a passive approach to make some extra cash.
However, this does not imply that it is a method of earning with which you are comfortable, or that it is the best panel for you.
So let's wrap up this review by summarising the benefits and drawbacks so you can get a better picture before selecting whether or not to join.
Pros:

You take part in essential research that will help shape the internet of the future.

For doing nothing, you are rewarded or have a chance to win large.

It is quite simple to become a member.

The panel is secure and operated by a respected company.
Cons:

There aren't a lot of ways to make money.

You may only receive sweepstakes entries in some countries.
The panel is unquestionably legitimate, and I think it's fantastic that the information they collect is utilised to shape internet products and services, which will benefit us all.
I normally avoid panels that merely provide sweepstakes entries and don't guarantee that you'll get anything unless you win. Nielsen, on the other hand, is a little different in that you don't have to do anything. You simply have opportunities to win big rewards while providing valuable input. You can also earn prizes in some countries or by using your mobile device.
Overall, I believe Nielsen is an excellent panel. It will certainly not provide you with many earning opportunities, so if you want to make more money, you can also consider joining high-paying survey sites in your nation, where you can find daily earning opportunities.
Nielsen, on the other hand, can be a wonderful way to obtain some extra incentives and huge awards without putting in any effort.
CHECKOUT:- PEOPLE'S CHOICE 2022-TOP-RATED SURVEY PANEL
ALSO, READ OUR RECENT ARTICLES:-
How To Make Money From Facebook (Earn a Passive Income)
Data Entry Clerk Jobs (Earn up to $17 per hour)
8 Best Ways to Exchange Coins for Cash (Boost Your Savings)