Mingle Review
Mingle Review: Legit Survey Site or Scam? (2022)
Mingle is a big market research organization working with a lot of brands throughout Europe. They really do value your opinion and assure that the answers you give in your surveys will make a difference to the items they promote. This alone is a reward as you know you've performed an essential part in bringing goods to market however Mingle knows this may not be sufficient and so offer cash, vouchers, charity donations, and products too. Let's get started with Mingle review in more detail.
Table of Contents
About Mingle
Mingle is a survey group that bills itself as 'The Opinion Platform for the UK and Europe' and is the online part of Respondi AG, a popular establishment in the area of market research. Mingle has 300,000 users in Europe and is controlled under strict expert guidelines managed by ESOMAR, the essential organization for promoting, advancing and elevating market research worldwide. ESOMAR has been working since 1948 and encourages ethical plans and practices throughout the market research and opinion-forming businesses.
Mingle Quick Review
Reward per survey: 50 points (app.)
Payment choices: bank account, gift vouchers or donation to charities
Survey time: 5-15 minutes
Minimum payout: 2000 points = £16
Referral bonus: Rewards for inviting friends
Age limit: Above 16
Mobile App: Has a mobile app for surveys on the go
How to Sign-up with Mingle?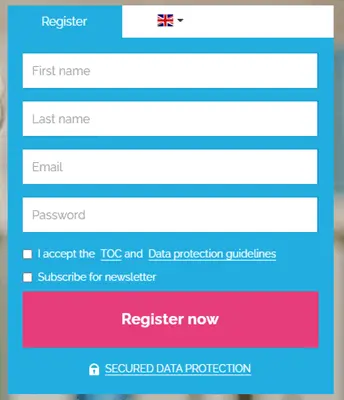 The sign-up process is easy and free. You have to visit the website and click on join now. After it, you have to enter your name, email, password and etc. You will receive an email for verification. You will be requested to answer a few questions as they like to assure you are the right people to take surveys.
Also, you must be above 16 to join and you may need details to hand such as your International Banking Code for payments. After successful email verification, you have to update your profile and you are ready to make money with Mingle.
MUST-READ - 10 Best legitimate paid survey sites you will need in 2022
How You're Paid?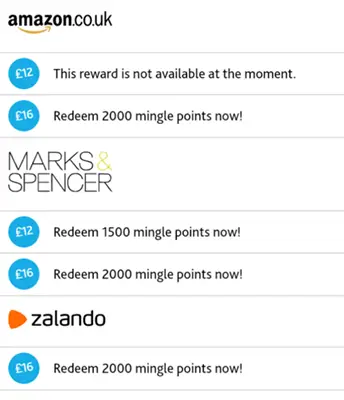 Mingle allows its user's compensatory rewards for taking surveys and polls. Rewards come in the form of points, which must be withdrawn within a specific time and traded for either cash or a shopping voucher. You can donate all of this to a charity of your preference. However, Mingle consents to donate an equal amount to charity every time a user redeems rewards. Prize draws and bonus points are also offered on an occasional basis.
You can withdraw your points when you touch 1000 Mingle points. This is the equivalent to eight pounds. Some surveys give no reward at all however the rewards are detailed in the email requesting you to take part so make sure you read each one thoroughly. Normally, if a survey doesn't offer rewards there will be another consideration for taking it such as insertion into one of their special prize draws or even a product to test at home.
MUST-READ - 10 Best legitimate paid survey sites you will need in 2022
Free Products By Mingle
Sometimes Mingle has products that need hands-on examination. In this situation, they will ship you the product for inspection and you will be allowed to keep it. This is mainly popular with many users as the products can be worth a lot of money. When products are offered for review, Mingle will assure you are in the right user, this means you'll get a product you really want such as something for your home or family. You then have the capacity to share your opinion, giving important feedback that brands will use to enhance the product. You'll also earn points to add to your account.
As the age is lower than some set at 16, many students discover that mingle is a perfect point to make a little extra cash in their spare time. Surveys can last up to 20 minutes yet Mingle say that some are just 5 minutes long. This is particularly short in the world of polls and consumer analytics and ideal for collecting points in the ad break of your favourite TV program.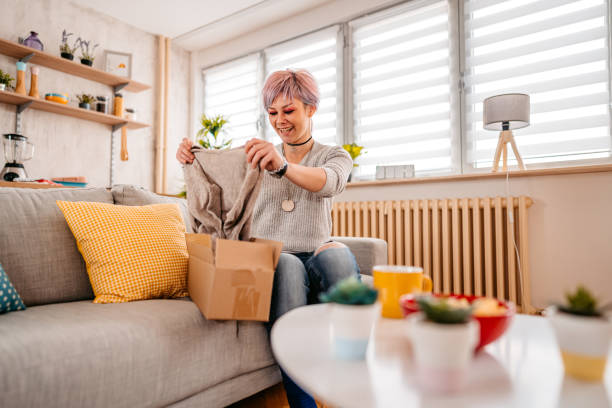 MUST-READ - 10 Best legitimate paid survey sites you will need in 2022
Mingle Privacy
Mingle promises not to exchange your data to third parties or to fill your inbox with spam. They will only send you appropriate in-house information along with surveys and polls. Irregularly you may be sent surveys from partners of Mingle such as analysis institutes or universities. Mingle promises that your secret data is always kept fully safe in these situations.
Final Verdict
Mingle is one of the most popular & legit survey sites, due to its friendly community, the ease of making money and redeeming rewards, as well as the number of accessible surveys, making it useful to check in every day. I hope this Mingle review will help you.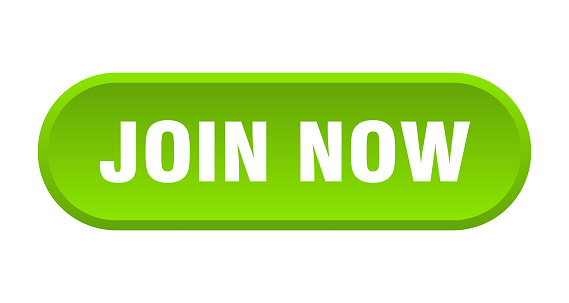 Please, Let me know your opinions and experiences below with this article. I would love to hear from you. Also, don't forget to bookmark this page for getting interesting articles. Have a good day!
If you do happen to still have any further questions or comments though that you feel I haven't covered then don't hesitate to leave them below. As always I'll do my best to answer your queries as soon as possible.
CHECKOUT:- PEOPLE'S CHOICE 2022-TOP-RATED SURVEY PANEL
ALSO, READ OUR RECENT ARTICLES:-
How To Make Money From Facebook (Earn a Passive Income)
Data Entry Clerk Jobs (Earn up to $17 per hour)
8 Best Ways to Exchange Coins for Cash (Boost Your Savings)