Mindswarms Review
Mindswarms Review [Updated: Jan 2022]
Mindswarms is a legitimate survey site that requires you to produce video responses. It offers large payouts and accepts PayPal payments. The main issue is that there aren't many projects available, therefore patience is required.

Mindswarms is said to be a website that pays you to complete surveys.
Is Mindswarms, however, a scam or a legitimate way to earn compensation for your opinion?
Let me tell you right now that Mindswarms is 100% legitimate.
But there is a twist that you should be aware of, so before you go to their site and register, I recommend that you read this Mindswarms review, which will tell you everything you need to know about them and what you can anticipate from joining.
You won't be disappointed later if you go in blind.
So let's get started.
What exactly is Mindswarms and what features does it provide?
Mindswarms is a market research firm that uses video polls to acquire consumer data. It was founded in 2008. Take advantage of the significant benefits offered by this panel if you are not camera-shy. You'll get $50 for each study you finish!
Option 1 – Surveys by Mindswarms
Mindswarms, as previously said, provides paid surveys. You will receive cash in exchange for completing their surveys.
The twist is that you must submit your responses to the survey in the form of a video.
This is how it functions. Once you've logged in to their website, make sure to fill up your profile (more on that later).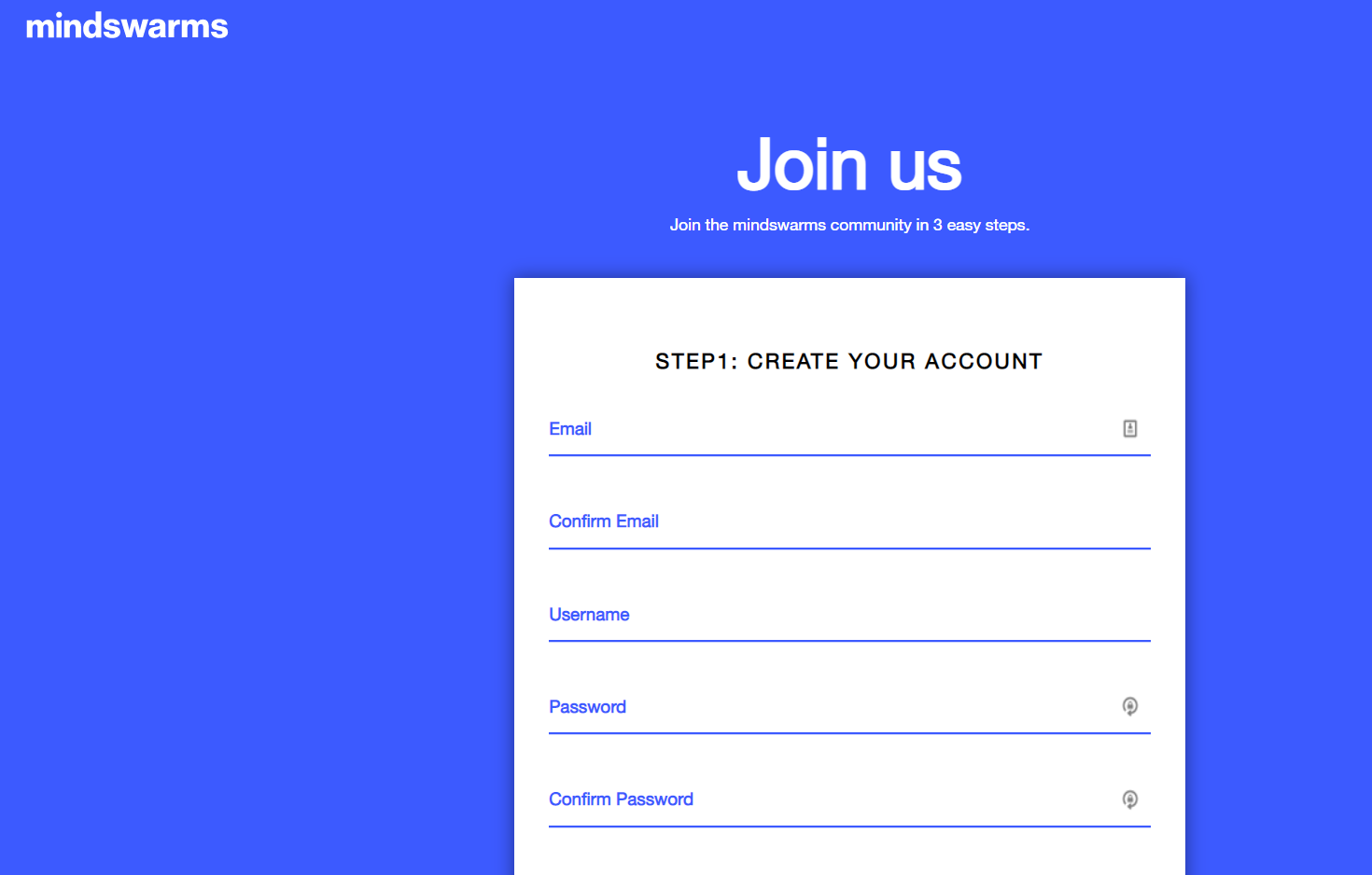 After you've finished your profile, you'll be able to access the member dashboard.
Once you're in the member dashboard area, you'll see all of the available surveys. There will be two sorts of questionnaires available to you.
The first is a survey with only one question. As you may expect, this survey will just ask one question.
The multiple-question survey is the other form. There will be up to seven questions in this survey that you must answer. Obviously, the payout for this type will be higher.
The good news is that all of the surveys that appear in the accessible surveys are surveys for which you have already qualified. All you have to do is fill out an application for the survey you want to participate in.
You will be asked a few multiple-choice questions during the application process. Simply submit your responses after you've finished answering the questions, and a researcher will review them.
The researcher typically takes 24 hours to complete the review process, and keep in mind that you may only apply for a survey once. As a result, it differs from many other survey sites in that you cannot begin taking the survey straight away.
You can start answering the survey once you've been accepted for the review. Just keep in mind that you will not be compensated for your time spent on the application. You will only be compensated if you are selected for the survey.
You will need to record a video to complete the survey. In order to record the video, you'll need a microphone and a webcam if you're working on a desktop or laptop.
It's much easier to complete the survey on your mobile device because it already has a built-in camera and microphone, but most laptops do as well, so you'll almost certainly have a webcam and microphone regardless of your device.
Additionally, Mindswarms has an app that you may download to make recording videos easier (more on that later).
In most cases, you will be asked up to seven questions in the surveys. While you're shooting the video, make sure you read the questions thoroughly before answering them.
The majority of surveys will also ask you to discuss a specific product. As a result, make sure you have the merchandise with you when you respond to the survey.
After that, all you have to do is wait for them to review your video response. They will provide you the reward you were promised after everything checks out.
In some ways, this can be a fun and unique approach to respond to surveys. However, if you are uncomfortable being on camera, it may be challenging.
So whether or not it is a good approach to do surveys is a matter of personal preference.
Option 2 – Program for Referrals
As a Mindswarms member, you can also earn incentives by referring a friend to the website.
You simply ask a friend to join Mindswarms, and when they do, you will receive a prize.
Unfortunately, they do not provide any information on how much you will receive on their website.
> Recommended: See the Best Survey Sites In Your Country
Mode Of Payments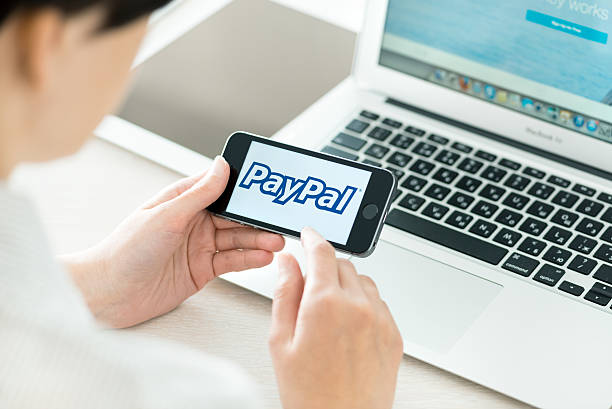 Make sure you have an active PayPal account before you sign up for Mindswarms. So, if you don't already have one, I recommend signing up for PayPal first.
Because all payments will be processed through PayPal, this is the case.
Mindswarms is unusual in that its awards are not based on points or any other sort of currency.
They just give you the money you are owed for completing the survey satisfactorily.
Their system will immediately pay you 24 hours after you submit your responses to the survey, according to their FAQs section.
The payment will be credited to your PayPal account immediately. It will no longer be credited to your account.
If you haven't received the payment before then, you can contact them to inquire about the status of the payment.
This is, in my opinion, one of the better payment methods I have come across. It saves you the time and effort of needing to redeem your rewards.
This uncomplicated approach to their reward system is best suited for those wishing to supplement their income.
How much money do you think you'll be able to make?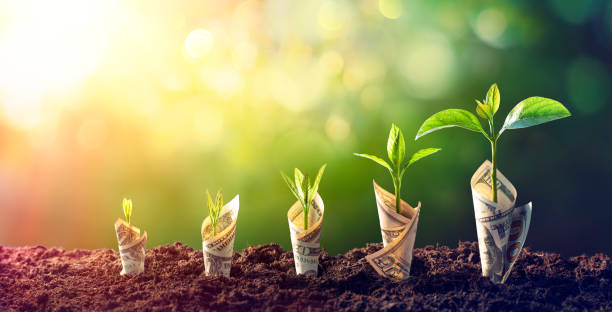 As previously stated, Mindswarms offers two types of surveys: one-question surveys and multiple-question surveys.
After completing the one-question survey, you will be paid $10, while the multiple-question survey will pay you $50.
Given that there is only one survey, the payout is actually quite high.
Now the question is, how frequently do you receive these surveys?
Although the surveys pay off well, the frequency with which they are sent out is rather low.
So, if the $50 incentive made your eyes light up, don't get your hopes up just yet.
There's also the issue of being accepted to participate in the survey. Remember that you must first apply for the survey before you can participate in it. And you're not compensated for it.
The majority of members believe that the survey acceptance percentage is actually fairly low.
Despite this, if you are selected, the prize you will receive will be well worth it when compared to other survey sites.
Just don't expect to make the same amount of money every month. Furthermore, you must be patient and not become disheartened if you are rejected a survey.
Overall, despite the fact that the earning potential for a single survey is rather high, the site's overall earning potential is not spectacular.
MUST-READ - 10 Best legitimate paid survey sites you will need in 2022
Final Thoughts
Mindswarms is unquestionably a legitimate survey site that pays you actual money for sharing your thoughts.
The twist is that you must produce video responses to their surveys, which are not as simple to complete as they appear.
But let's wrap up this review by summarizing the pros and cons so you can get a better picture before determining whether it's right for you.
Pros

Members from all over the world are welcome.
There are high prizes for each survey
There is no payout threshold.
PayPal is used to make the payment.
Cons

The frequency of survey invitations is low.

You must first fill out a survey application.

Surveys have a poor acceptance rate.
As you can see, Mindswarms is a worldwide platform with a very user-friendly payment option (PayPal).
Each survey comes with a considerable payout. In fact, it's one of the highest I've seen on any of the survey sites I've visited. It's also available all around the world.
The only issue is that survey invitation are rarely sent out, and you must first be screened before taking the survey.
This reduces the amount of money you could earn tremendously. Overall, it's a good way to supplement your money by taking surveys. All you have to do now is sit tight.
ALSO, READ OUR RECENT ARTICLES:-
How To Make Money From Facebook (Earn a Passive Income)
Data Entry Clerk Jobs (Earn up to $17 per hour)
8 Best Ways to Exchange Coins for Cash (Boost Your Savings)