Data Entry Clerk Jobs
Data Entry Clerk Jobs (Earn up to $50 per hour)
Are you looking for data entry clerk jobs? Do you know, you can earn up to $50 per hour by becoming a data entry clerk? In this article, we will discuss all the data entry clerks, their skills, and their responsibilities.
Data Entry Clerk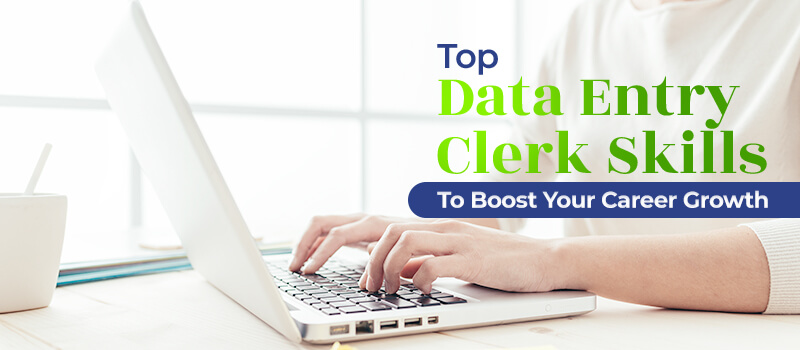 The demand for data entry clerks has always been increasing day by day. In the 1890s, there is the creation of punch card data processing. It becomes famous and generated a lot of demand for skilled workers who could manage the keypunch machines.
Employees were required to punch a lot of data in order to get the desired results. Although the skill set expected from the data entry clerk today is very diverse. The process which they need to perform their job remains very related.
One of the major problems of growing firms is the emerging amount of data. The data must be meaningfully processed, recorded, and archived. Data entry clerks are must be well-trained and equipped to do the job.
Also Read
Top Money Making Apps for Earning Passive Income
How to Become a Data Entry Clerk?
Data entry clerks take written data from forms, letters, or business files and record the data into computer system databases, or applications for business use. Some areas deal mostly with typing, such as word processing or programmed customer files.
People in these jobs manage reports, documents, and mailing lists. Other areas highlight heavy importance on numerical data entry, such as accounting, banking, mortgage, or loan information. Data entry clerks work in marketing, accounting, human resources, healthcare, etc. They spent several hours on a computer.
They need only a high school diploma or equivalent. Great keyboarding skills are useful and studied in a variety of circumstances. Relevant work experience offers applicants an edge when joining for jobs. An average annual salary of $32,730 is paid to all data entry clerks in May 2015. (As per the report of the U.S. Bureau of Labor Statistics)
Data Entry Clerks Key Skills
Every business needs a highly skilled data entry clerk employs to give the best reasonable services. Skilled data entry clerks can help you to reduce many burdens and cost like cut costs, administrative services. They can also ensure that your resources can be focused on other important tasks.
There are also some other advantages such as the maximum use of relevant technology, an increase in operational accuracy, etc. According to employers, here are some most demanding data entry skills mentioned below:
Written and Communication Skills:-
Data entry clerks must have good written and communication skills. They need to communicate broadly both within and outside teams due to the nature of the work required. Hence, data entry clerks need to have great written and spoken communication skills. Communication skills of the data entry employees are always checked at the time of outsourcing the work.
Also Read
I highly recommend you pick the top survey sites in the USA and UK
Typing Skills
Typing skills are a major part of data entry clerk jobs. An employer cannot ignore accurate typing skills. While performing data entry works, an incorrect entry mistake should never occur. There is complex data & information which varies from business to business such as product codes, medical codes, personal information, etc. All pieces of information must be accurately typed and recorded.
Software Knowledge
Employees should be well trained with basic software. Such as word processors, spreadsheets, databases, and other record management software. They must know how to operate it wisely. Data entry clerks enter coded, statistical, and financial information using keyboards, mouse, scanners, etc. It is very important to know all the basic computer usage to perform the job.
Fast Typing Speed
In data entry jobs typing speed is also a very essential part. Employees are expected to have excellent typing speed to record large amounts of data in a very short period of time. A data entry clerk must be comfortable to operate with all forms of data entry devices such as using a mouse, keyboard, scanners, etc.
30 to 40 words per minute are the average speed of data entry clerks around the world. Employers always prefer those data entry clerks who can record the data with a fast typing speed and perfect accuracy.
Patience & Concentration
Data entry clerks spend a lot of time in the same job. Their jobs are very repetitious. Data clerks need patience & concentration while performing the same task repeatedly. The absence of this quality may lead to bad quality results and an important reduction.
Job Responsibilities:-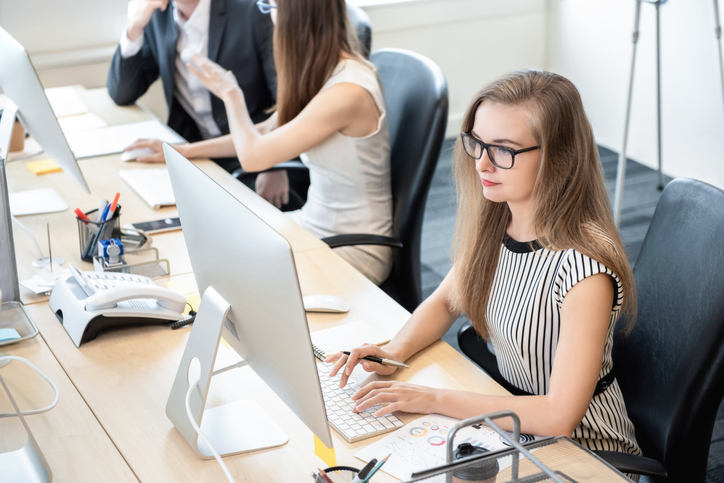 The data entry clerks have certain job responsibilities while they perform their work. Here are some major job responsibilities of data clerks:-
Maintains data entry necessities by following data program procedures and methods.
Records client details and account data by entering alphabetic and numeric data on the keyboard or other devices.
Maintains client trust and protects data by keeping the data confidential.
Verifies recorded client details and account data by analyzing, editing, removing, or reemerging data; mixing data from both systems when account information is inadequate, clearing files to reduce duplication of data.
Provides source data for computer entry by collecting and classifying information, anchoring entry priorities.
Upgrade the existing data by testing client and account system changes.
Analyzing data for deficiencies, solving mistakes by recording new and correct data.
Maintains processes by following strategies and plans and communicating needed changes.
Maintains database backups to secure the data.
Helps other team members to achieve related results.
Also Read
I highly recommend you pick the top survey sites in the USA and UK
What Makes a Good Data Entry Clerk?
The primary role of a data entry clerk is to input text or numerical information into a database. It includes client information, sales reports, survey results, or statistical data. This database is for service providers as diverse as large industrial companies Health services, educational institutions, banks.
There are no particular academic qualifications required for Data entry applications. It only requires primary skills that are essential to doing the job excellently. The primary skills include a good level of computer knowledge, excellent communication skills, the capability to work at speed and with efficiency, and a high level of concentration.
Those who can show good analytical skills and sustain a high level of functionality are preferred by employers. In order to complete the data entry projects on time, data clerks must be able to use their own actions, be self-motivated, remain focused, and show responsibility and efficiency.
The KPH Test
The KPH test means keystrokes per hour. It is the assessment used to evaluate applicants' typing skills and speed. It is a very important test for applicants to check their keyboard skills. In this test, applicants will be asked to type a set page of content through which their WPM (words per minute) rate will be evaluated. It is calculated by multiplying the WPM x 300 to get the KPH number. For example, if the applicant presented a speed of 40 WPM then its KMH rate would total 12,000 (40 x 300 = 12,000).
Most employers will demand at least 10,000 KPH for a data entry clerk job. There are many online KPH test websites that offered free tests. These websites will give you the opportunity to evaluate your KPH and help you to qualify for data entry clerk jobs.
FINAL NOTE:-
As per indeed.com, there are more than 3500 data entry clerk jobs are available. You can do the data entry clerk jobs both in the office or at your home. You can apply for these jobs online. There are several job portal websites.
If you want to make cash in your spare time then you can join Cinchbucks and Swagbucks to earn Paypal Cash, Bitcoins, and a wide range of gift cards.
I hope this article is helpful to you. If this article is helpful to you then please share it with your friends and families.
Please, Let me know your opinions and experiences below with this article. I would love to hear from you. And don't forget to bookmark this page for getting interesting articles. Have a good day!
If you do happen to still have any further questions or comments though that you feel I haven't covered then don't hesitate to leave them below. As always I'll do my best to answer your queries as soon as possible.
CHECKOUT:- CINCHDOLLARS MAKE ONLINE MONEY $2500 PER MONTH
ALSO, READ OUR RECENT ARTICLES:-
What are Online Surveys
How To Make Money From Facebook (Earn a Passive Income)
Data Entry Clerk Jobs (Earn up to $17 per hour)