Best Site To Read Comics Online Free
Best Site To Read Comics Online Free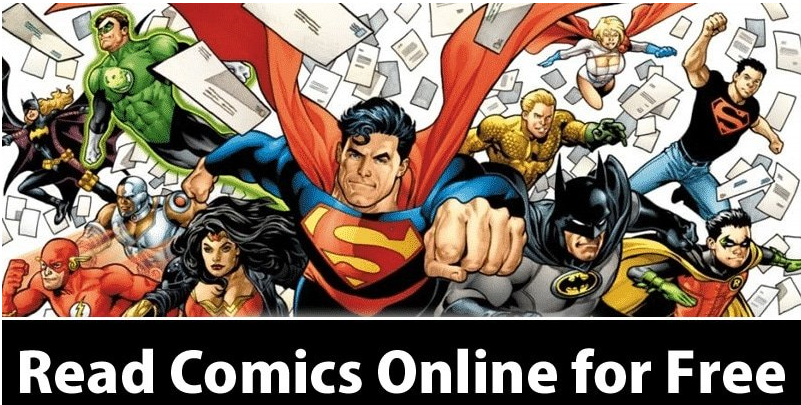 Are you looking for the best sites for online comics for free? Do you love reading online comics? It sometimes takes a lot of time to find out a real comic book site, where you can really read online comic books for free. Some of us don't have a chance to blow on the latest copies each month!
Instead, we end up reading through various forums, wasting a lot of time exploring and jumping through limitless ads – sometimes not even getting the comics we like. In this article, you will get the sites to read online comics for free. Let's get started, the best site to read comics online for free, and get lots of gift cards.
Top Best Online Comics Sites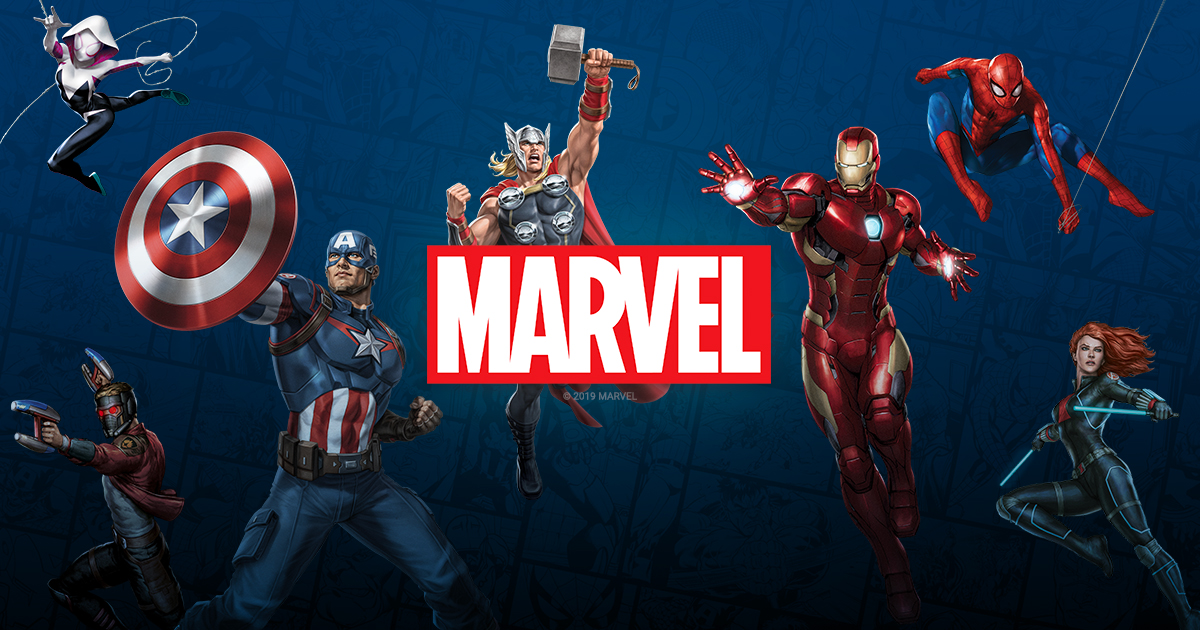 Marvel is one of the best sites for reading online comics. If you love Marvel and its famous comics, like The Avengers, Thor, Wolverine, Deadpool, Spiderman, Iron Man, Captain America, and more, the best site to read them would be on Marvel.com.
They have over 20,000 comics you can browse. You'll be never bored out of stuff to read. You can browse your favorite comics on your pc, Android, or iOS. Also, you can even download 12 comics on your mobile to read later.
You could start off with some of their free copies, and later on, if you'd like to get your own Marvel Limitless subscription. You can pick for just $9.99/month or $69 per year (which will cost you only $5.83 per month).
ComiXology is one most popular sites where you can discover Manga, Indie, Graphic novels, and some of the most famous classics.
There are a lot of comics that you can browse for free, but if you want to have unlimited access to their comics, you can pay ComiXology Unlimited for only $5,99/month, and get access to over 10,000 graphic novels, comics and manga wherever you go. Visit their site and create your free or paid account today and experience their impressive collection.
Also Read
Top Money Making Apps for Earning Passive Income
Sadly, there is no such thing as DC Comics Unlimited like there is with Marvel. There is a kid-friendly site that highlights various comics for younger readers.
You can browse your favorite comics, including Batman, Wonder Woman, and Superman. This site is ideal for young comic book lovers, and although the site doesn't allow a huge variety of comics, the ones that they have been great.

The digital comic museum is the best site where you can quickly create an account and download all of their comic books for free of cost. Their aim is to make comics internationally accessible, and therefore all of their Golden Age Comics are free of cost.
Their site is set up essentially for download, so if you want to read a comic book rather than downloading it you can just click the preview button.
You can also discover lots of TV spin-offs and fun comics on their site, but what you won't browse are the freshest popular comics. It is the best online comic for free to read.
Also Read
PEOPLE'S CHOICE 2022-TOP-RATED SURVEY PANEL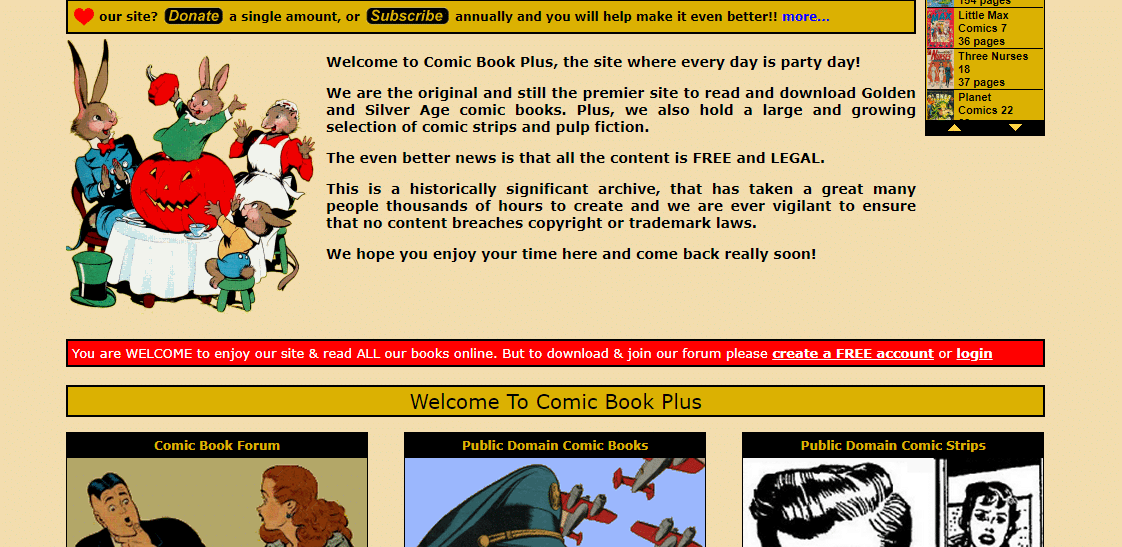 Comic Book Plus allows its readers a huge collection of comics, comic strips, and pulp fiction.
The best part of the comic book plus is that all of their content is free of cost. And you can browse and download it at any time. You can even get non-English sections on their website.

Since 201, DriveThru Comics has been selling print-on-demand and digital comic books, fiction, and roleplaying games.
They have a huge collection of authors and publishers and offer a lot of free comic books both from indie and big publishers.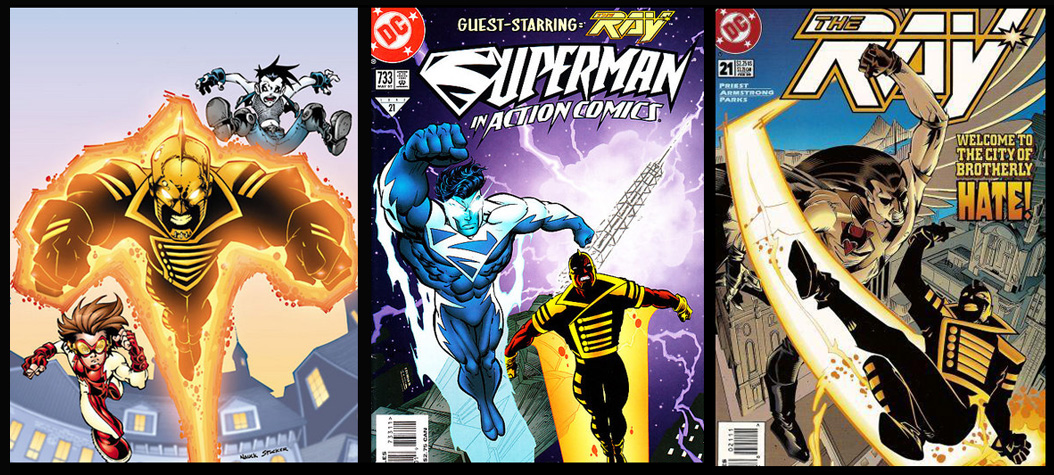 Newsarama is a perfect place to find so much more than free comics and comic books.
It is where sci-fi enthusiasts and comic book enthusiasts can browse the freshest news, consider theories and speculations and talk about their beloved comic books, characters, games, movies and so much more.
Comic Blitz has a lot of indie publishers, and although it doesn't have any Marvel, DC, or Image comics it makes up for it in unbelievable indie comics like Dynamite, Valiant, Valiant Classic, IDW, and Zenoscope.
Basically, they offer 2 subscription plans: free and unlimited. You will have access to all web, desktop, and iOS features with free subscriptions and can browse their free editions, or you could pay to their universal plan for $7.99/month and read as much as you want, anywhere you want.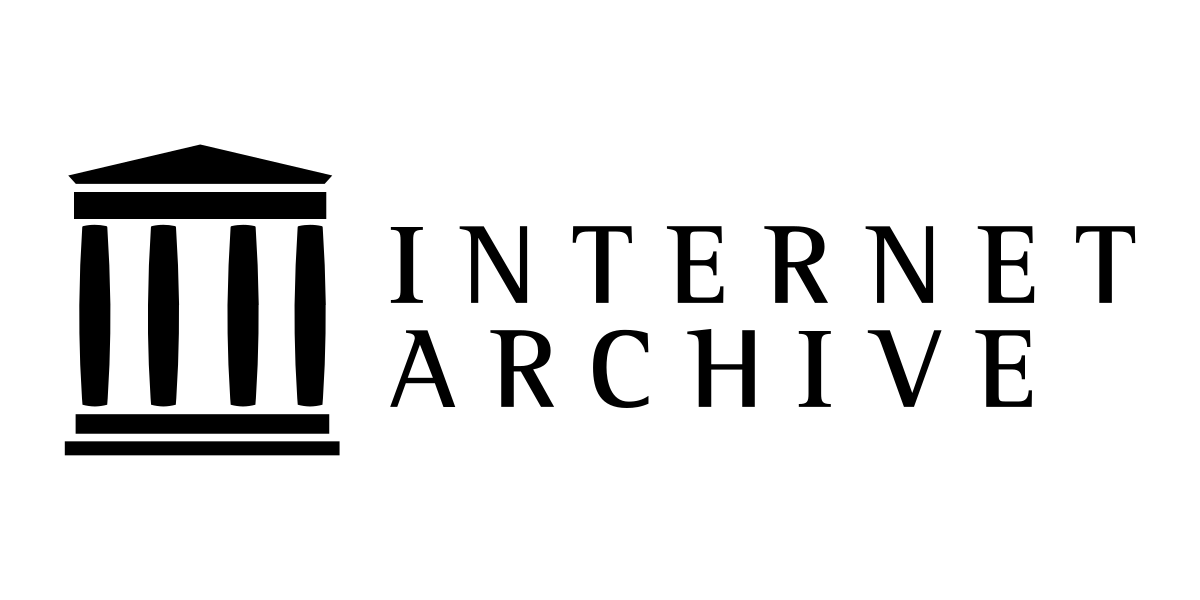 The Internet Archive is a non-profit digital library that offers access to web pages, books, audio records and videos, images, and software applications.
Among the eleven million books that they offer you can also get a huge collection of digital comic books.
The best news is that it's all for free. You can create a free account and look for your favorite comics, or even upload media of your own.
ElfQuest has more than 20 million comics and graphic novels and is one of the longest-running autonomous graphic novel categories in the States.
They have a free online archive of over 7000 excellent art and stories. You can even buy their books or listen to their podcast, all of which is accessible on their website.
Final Note:-
These are the best sites for online comics for free where you can read or download your favorite comics. You can browse comics directly on some of these sites, while some will require you to make an account first. Don't worry it won't take less than two minutes.
I hope this article helped you to save your time from spending hours trying to find a method to read your favorite comics for free. Although most of these sites offer free subscriptions. But they won't give you access to the freshest issues, you'll still be able to pick between a huge variety of free comics that will keep you entertained for hours.
Please, Let me know your opinions and experiences below with this article. I would love to hear from you. Also, don't forget to bookmark this page for getting interesting articles. Have a good day!
If you do happen to still have any further questions or comments though that you feel I haven't covered then don't hesitate to leave them below. As always I'll do my best to answer your queries as soon as possible.
ALSO, READ OUR RECENT ARTICLES:-
How To Make Money From Facebook (Earn a Passive Income)
Data Entry Clerk Jobs (Earn up to $17 per hour)
CINCHDOLLARS
8 Best Ways to Exchange Coins for Cash (Boost Your Savings)
Earn Money From Apps: 21 Best apps to earn up to $1000